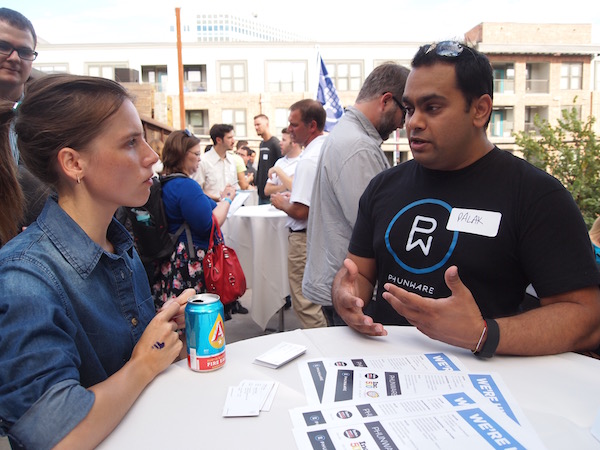 With so many tech companies opening offices in Austin to gain access to its awesome tech talent pool, you don't often hear that good help is hard to find. But there is one role some companies are struggling to fill with young talent — the product manager.
We caught up with some product managers at a recent
recruiting event
to ask about what they look for in new hires.
First, let's define the title: A product manager is responsible for shepherding a product from an idea to a development plan and finished app or web service, managing the expectations of everyone from executives to end users along the way. That requires the people skills to interpret input like feature requests and criticism, the salesmanship to pitch the product and the ideas behind it, and the technical expertise to properly document requirements and specifications for developers and engineers.
That's a rare mix, according to Palak Shah (pictured above), director of product at
Phunware
.
"Everyone wants to get into product management, but no one knows how to do it," he said. "The difference between a product marketing manager and a product manager is confusing for a lot of people, so it's hard to find people who know and understand both. It's kind of Steve Jobs-esque."
But what if you do? Here's how to get started.
1. Learn to communicate
Communication and salesmanship are some of the hardest skills to learn and hardest to train, so some companies may look for that first in an interview. You'll most likely be expected to listen to ideas and feature requests from non-technical business leaders and customers, then translate that into actionable input for your highly technical team. Both sides will expect you to speak their language, and one of them may be foreign to you at first.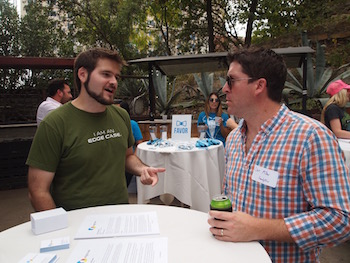 "A lot of times they're the ones organizing engineer meetups," said Garrett Eastham (pictured right), co-founder and chief product officer at Edgecase. "You have to talk to a lot of people. It's hard to be product manager if you don't want to talk to people."
2. Know your market
You'll want to make sure you understand the market—namely your users and competitors—as well as the general design trends for the kind of product you're managing. If a competing product already exists, you'll need to find a way to differentiate yours and provide an experience so good that users will switch. And if people are already used to using similar products in a certain way, you'll need to be able to decide when to adopt those design features and when to disrupt a trend with a new approach.
3. Act like an entrepreneur
Finally, you need to manage your product like a business of its own. That's been the experience of Marty Alkis, who has been a product manager everywhere from Lockheed Martin, Motorola, the Department of Defense and Sun Microsystems to his current position as director of product management for
HotSchedules
.
"Because they are responsible for the product from inception to deployment, product managers should be able to balance entrepreneurial and execution skill sets so they can manage budgetary and time constraints from the business," he said.
He also said it helps to have the technical know-how to write good product specs and documentation, or at least be a quick study.
"Understanding the nuances of the product you're managing will aid you in your judgement and assessment of feature requests or product issues," he said.
Even if you're just starting out in product management, be ready to act like a CEO. A lot of a product's success or failure will be riding on your judgement and leadership.