When 
athenahealth
 came to Austin in 2011, Jack Nye was the only employee, working alone on a laptop. Now, the company's head of software oversees more than 100 employees in a cavernous office inside the renovated Seaholm Power Plant, and plans to grow to 600 in the next ten years.
Like many successful tech startups, athenahealth has to be creative to keep the culture from getting too corporate. We asked Nye and three other leaders at big tech companies that started small in Austin for their advice on getting through growing pains.
5. Really listen.
Nye said there are limits to what leadership can do for culture because culture really comes from employees. So he listens to them closely.
He's been hosting a weekly meeting at 3 p.m. on Fridays where he introduces a new single malt scotch for everyone to taste and learn about before diving into an open discussion.
That little cocktail party is getting tricky as the headcount crests 100, but Nye (pictured above) still dedicates the first few minutes of each Scotch Friday to discussing a new bottle. He just has to bring three of them so there's enough to go around.
He also protects the discussion from distractions by enforcing a no-laptops policy to focus on what's going on in the company and the industry. athenahealth even provides an anonymizing email address for feedback and questions employees aren't comfortable raising in front of 100 peers.
"Transparency is the most important part of our culture," Nye said. "We don't want anyone to think [CEO Jonathan Bush] or I are preaching down to them and they're supposed to follow orders. That's not the culture we have. I need ownership, involvement and engagement."
4. Give back to employees and the community in meaningful ways.
Tech companies big and small love to talk about their perks, but it takes more than a beer keg and a ping pong table to cultivate great talent over the span of a few years, let alone a career. That requires meaningful recognition for high achievers and a sense of purpose in the community where you work.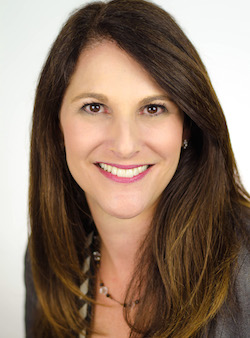 Abila
CEO Krista Endsley (pictured above) offers her employees extra paid days off for volunteerism to expand the company's mission of supporting non-profits.
"As a company focused on working with organizations that strive to make our world a better place, we are particularly proud of our program," she said. "We feel that the best culture allows for positive work-life integration."
Late this summer, Abila held a fundraising competition for backpacks full of school supplies to be donated to local Boys and Girls Club chapters and schools.
W2O Group
is a mix of a digital ad agency and market research firm. They reward employees with sweet prizes like Austin City Limits festival wristbands for high performers selected by their peers. The company also hosts family-friendly events like a petting zoo and Saturday movie night at their office.
President Bob Pearson (pictured below) said even fun perks can and should have a local focus.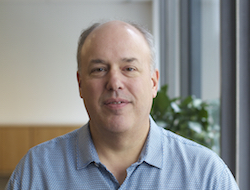 "When we think of what to do, we think of Austin and doing what is unique to living here," he said. "The big one is after five years, you can take a five week sabbatical. That's a pretty cool way to recharge."
3. Keep the connection with customers.
When a startup launches, it's typical for a small team and founder to interact directly with those early customers. But as a company scales, the gap widens between the teams developing the product and the people using it.
athenahealth tackles that issue two ways: First, they send their employees—including the developers and engineers—to visit clients. This helps reconcile the difference in environment between where they make their software and the hospitals where it's used.
"In this quiet room with this giant monitor and all the time in the world, this UI might make perfect sense," he said. "But at a clinic with an old computer and a tiny monitor, with the phone ringing, alarms going off and patients bleeding on you, it's different."
The second practice is having employees conduct client listening polls for product feedback rather than outsourcing the process. CEO Jonathan Bush wants every employee to talk to a customer at least once per year.
2. Remember why the company was started.
As companies grow, the mottos that define their mission tend to get relegated to tiny mission statements hanging in conference rooms. How do you keep employees connected to the cause as priorities shift?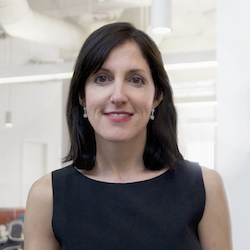 Danielle Korins (pictured above) is Chief People Officer at Yodle, the online mega marketer for small businesses. The company was started in 2005 by two grad students who had watched their parents struggle to operate and promote small businesses of their own.
"Our employees still want to help local business owners succeed," she said. "At Yodle, you have to own our customer success, keep your word and question authority."
W2O Group's Pearson said maintaining the original spirit of a startup has to do with your attitude.
"You have to be a bit anti-establishment to build a startup to begin with," he said. "We say we like to 'pragmatically disrupt' marketing and communications models for a living. So our daily spirit is to look at the status quo and say 'that's not good enough.'"
"The result is we'll always have a startup mentality, which is really a problem solving approach to life."
1. Hire the right people.
This is something every company tries to do, but the approach usually varies. Nye said managing expectations for new hires is key for athenahealth because they're working in a relatively new area of healthcare tech.
"You have to be OK with poorly defined problems because a lot of what we're doing is on the cutting edge, so often we don't have the benefit of well-defined specifications," he said. "If that excites you, you'll love it here. If not, that's OK too, but please don't accept the job."
This level of commitment to the social mission at companies like athenahealth and Abila in particular is so critical to the company's success that they respectfully avoid candidates who are just looking for a job.
"There's nothing wrong with that," Nye said. "But that's not the company we are."
When it comes to culture, knowing the kind of company you are might be the most important tip of all.
Editor's note: athenahealth is hosting tonight's Built In Brews. Click here for more info.