When you're a scrappy developer fighting to get your startup off the ground and show the world what you're capable of, it can be tempting to build every component of the business yourself. But the best leaders delegate tasks that are out of scope for them, and most entrepreneurs quickly realize a little collaboration can go a long way.
We talked with four Austin companies that have teamed up with outsiders to expand their reach and impact, and asked them what lessons they learned from it.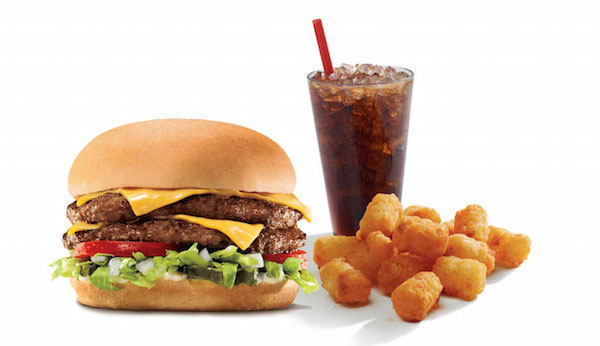 1. Favor & SONIC
Who:
We're conveniently located in central ATX, nestled between campus and the state capital. Our office is easily accessible by multiple bus lines, too!
, the Austin-based, on-demand delivery service, and SONIC, the nation's largest drive-in restaurant chain.
What: Favor just announced their partnership with the fast food chain yesterday. It will allow you to order SONIC burgers and milkshakes anywhere in Favor's Austin delivery area. (Rollerskates not guaranteed.)
How it works: Download Favor's app for iOS or Android and choose SONIC from the menu. A portion of your order's proceeds will benefit Court Appointed Special Advocates for Children (CASA) of Travis County, SONIC's charity of choice, through Christmas.
The lessons: "Austin is a community, and a lot of these partnerships are based on trust," Favor Account Executive Kim Sciarratta said. "You have to get out there and network, see where you have common interests with others and join forces."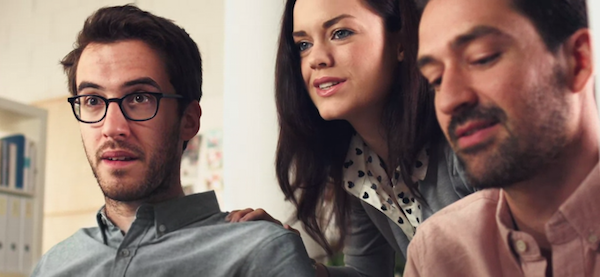 2. Sizmek & Tapad
Who:
is a global ad traffic and analytics firm headquartered in Austin. It relies on more than 100 partners to track, manage and measure its ads. The newest of those partners is 
Tapad
, a marketing tech firm that specializes in answering a surprisingly tough question: What device is my audience using to view my ad?
What: Sizmek announced Monday it will lean on Tapad to answer that question for its 42,000 advertisers, agencies, publishers and trading desks to improve the accuracy of its campaigns. The new offering expands on the granular, end-to-end control Sizmek gives clients through a collection of technologies it calls Open Ad Management.
How it works: Tapad's solution is based on a feature called The Device Graph — their proprietary technology confirmed by Nielsen to be 91.2 percent accurate in identifying related devices. The feature will allow Sizmek to fine tune its ad programming with better targeting and measurement, providing more accurate ad attribution, better frequency control, and an all-inclusive view of the user.
The lesson: Sizmek CEO Neil Nguyen said partnerships take a lot work to make them successful.
"You cannot just partner with a company and expect that business will start flowing," he said. "Partnerships, as the name suggests, are a two way street. Good ones are beneficial to both sides of the relationship. They shouldn't create challenges in sales conflict, for instance. There needs to be a support system in place on both sides to address issues that arise from customers as well as internal stakeholders in either organization.
"If you can think about a partner in the context of both maximizing business on both sides and driving success for your mutual customers—and you're in a position to support it—then partnerships can be a great way to continue to add value for all involved."
3. Mozido & MasterCard
Who:
 MasterCard is a leader in financial services for the "unbanked," or people who handle their money without a financial institution. That group is a
target user base, too. The Austin-based mobile fintech firm estimates there are two billion of them worldwide.
What: MasterCard's approach involves a few technologies besides their popular pre-paid cards: MasterPass allows merchants to accept mobile payments; HomeSend, a low-cost alternative to international wire transfers; and security solutions like SecureCode and Fraud Rules Manager for new mobile payments.
How it works: Mozido partnered with MasterCard and integrated these services into its own platform, allowing users to utilize Mozido's platform in more ways and more securely.
The lesson: Mozido Chief Business Officer David Luther (pictured above) said choosing an established player like MasterCard lowered the risk of a new partnership, and should always be an option on the table when tech companies are deciding whether to build or buy a set of features.
"You don't need to build everything yourselves. Sometimes incorporating a partner's technology can reduce your cost, decrease your time to market, and increase the adoption of your solutions."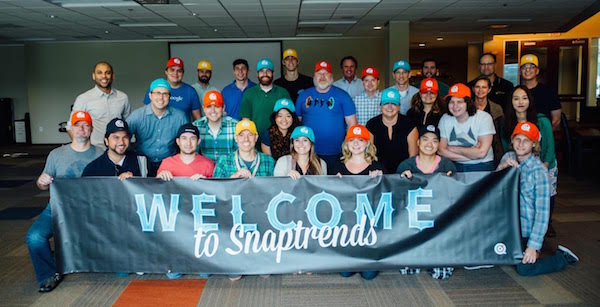 4. Snaptrends and Esri's ArcGIS
Who:
specializes in geosocial intelligence, monitoring social media and mapping trending topics to identify brand challenges. Its clients include law enforcement agencies, schools, sports teams, telecoms and movie studios. Esri is a company that develops geographic information systems at a high level of detail, maintaining data on building footprints, property lines and all manner of geospatial information for its subscribers.
What: Better maps from Esri means better context for the monitoring from Snaptrends.
How it works: Snaptrends customers usually see the social media they're monitoring plotted on Google Maps. Now, if those customers are also Esri subscribers, they'll see the same social media monitoring on an Esri GIS overlay, which includes a world of extra detail.
The lesson: Marketing Director Matthew Hammer said to seek out partners that align with your organization's vision, and would be a good cultural fit. And don't forget the power of networking.
"Personal introductions carry a certain level of trust," he said. "Also look for partners that already have access to markets or a client base that would greatly benefit from your product or service but would take you years to [reach on your own]."