The workspace directly correlates to the happiness and enthusiasm of your employees. With years of experience working with area tech companies, Amanda Brawner of the Shelton Keller Group reinforces this every day by employing design and functional elements into each company's unique culture.
"As startups are growing from local coffee shops to their very first lease spaces, the physical environment is crucial in creating a well-performing space for these individuals to grow their business."
We've chosen four Austin workplaces that integrate those elements, and are so incredible, you may want to never leave.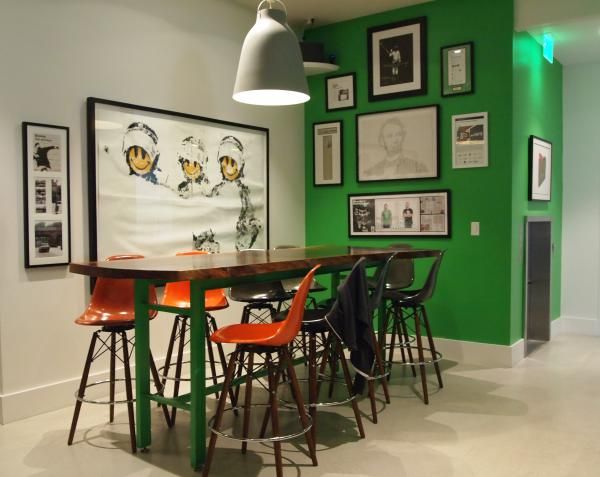 What were your considerations when picking an office space and designing its layout?
It was important for us to locate in a space where our team could spread it's creative wings and take root in the community. Comfort, community, creativity, and fun were all key components in the location and layout.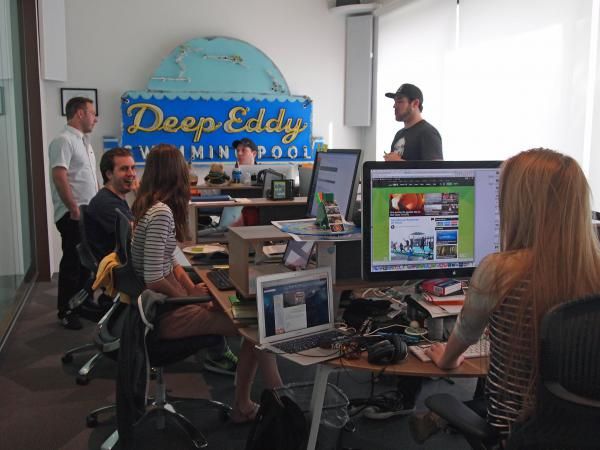 How do you think this office design affects work culture differently than the previous space? 
theCHIVE's new office design is much less compartmentalized. While there are nooks and crannies for quiet development time, the space is prime for collaboration - which is key in our creative business! Social time at the bars, fun time on the slides. Video games, shuffle board, Pool and Ping Pong...all help people have fun together and build trust. Which ultimate equates to strong working relationships.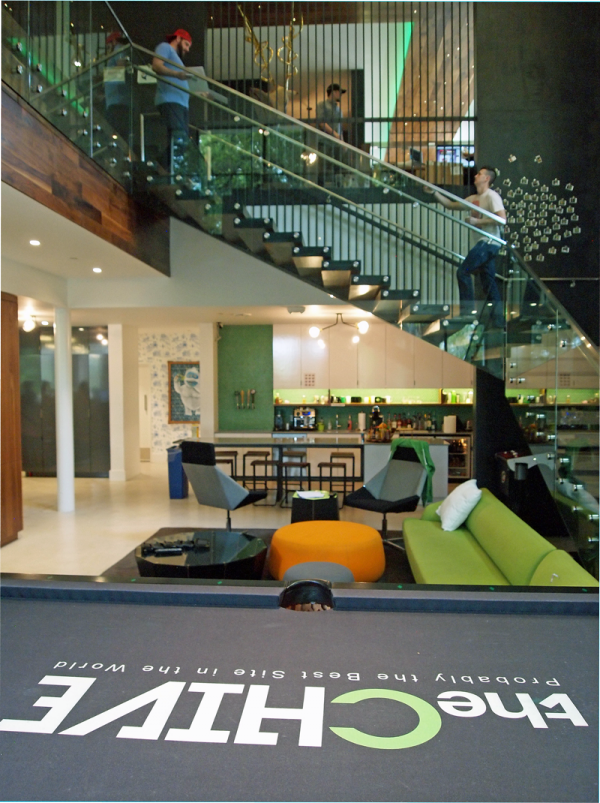 Has the daily environment changed since setting up shop in Austin?
Much time and energy was spent ahead of time to ensure the environment, design and layout would work...unfortunately, we've also already outgrown the space and we're starting to eat into the adjacent properties. Fortunately, much of the design language is portable and being carried over into the new space.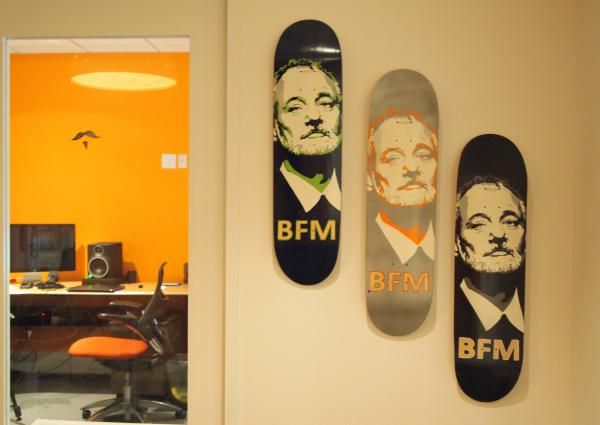 In your words, how does this space exemplify theChive brand as a whole?
The space is the personification of the brand. Comfortable, community, creative, and fun. The space flows easily and is not overbearing. Refined, but certainly humble, too. I guess you could say the office "Keeps Calm".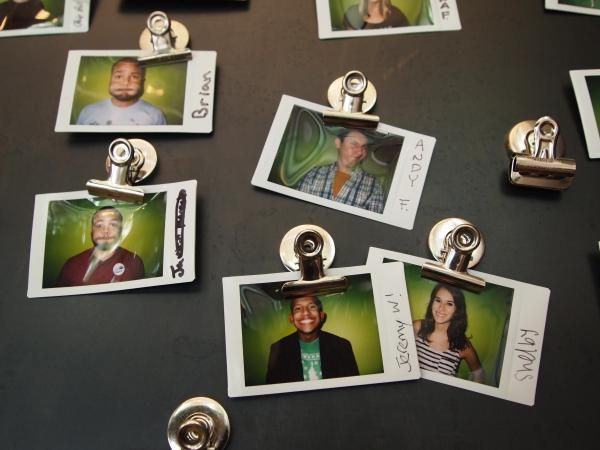 Why was Austin chosen?  
When we were deciding to relocate out of California, everyone's first response was "How about Austin?"  Austin has such a great Tech Scene and Texas is such a business friendly state that it made sense.  With all of the great universities in the Austin and surrounding areas, we knew that recruiting Top-Tier talent would be a much easier task. Here in Austin, theCHIVE community is very strong so we knew our loyal fans would be very welcoming as we made our transition to Texas.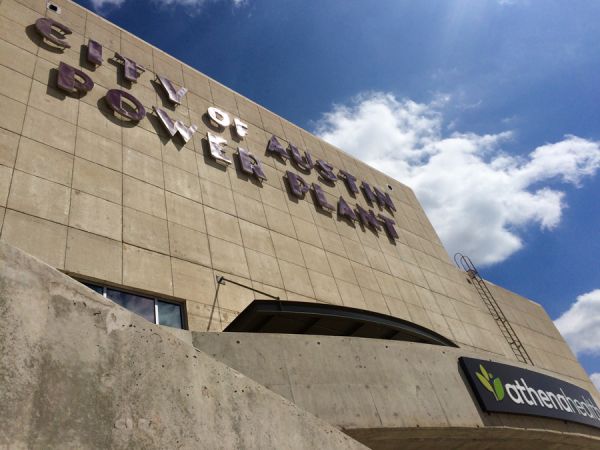 About the new space in the historic Seaholm Power Plant:
The complete overhaul of the three-story renowned architectural staple is remarkable and still retains original elements. The open workspace is enclosed within a framework of history- with a few new elements, such as a giant Disco Ball. A special caveat of taking over the space. 
Although their current team is far from touching the spatial capacity (34,000 sq ft), athena's known for growing at a 25-30% growth rate y.o.y. and is consistently hiring. They hope to utilize the space in the meantime by establishing an Austin-based initiative of their 'More Disruption Please Accelerator' and offering space to previous graduates and hosting events. A section of the space will also still be open to the public as a museum.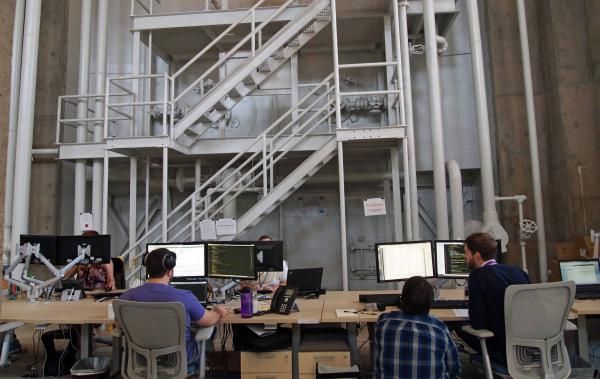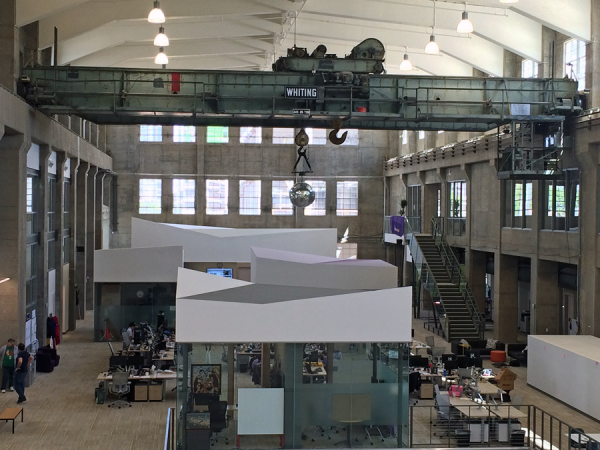 When and where did the Austin operations begin? 
The new location is quite a change from their previous office. For 3+ years, the Watertown-headquartered company has been located in the Domain. The leadership is comprised of a husband and wife who have been with athenahealth for 25 years. Unlike the common turnover that is prevalent throughout the industry today, athena has a high retention rate that directly correlates to the positive work environment.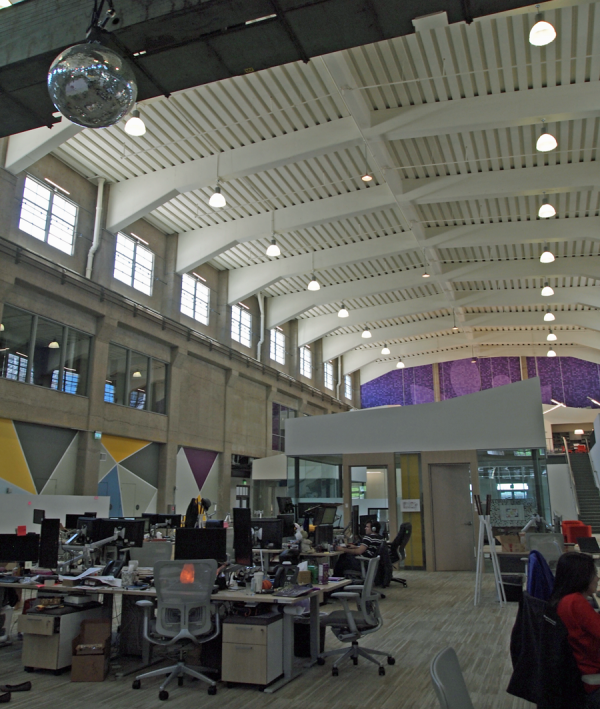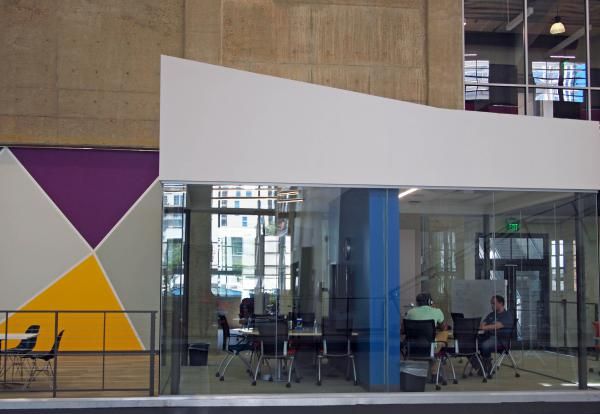 What are some notable qualities and aspects of working at athenahealth?
athenahealth believes that giving back enriches experience, and encourages anyone on the team to take time to volunteer. Employees are trusted to complete their duties in their own way and are free to work from home and choose what work hours they deem most efficient. The workspace is filled with various elements for every mindset- spaces that encourage employees to take a breather, get in their own zone, and communal nooks.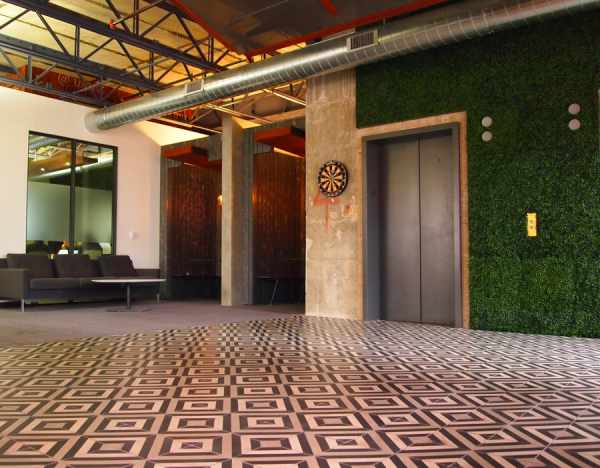 How office design affects work culture differently and how the team utilizes the space:
We have an outstanding company culture and group of honestly amazing and hard working people, and open floor plan, a kegerator with a new flavor every month, a killer patio that overlooks Congress Ave, catered lunch on Thursdays and of course we are within walking distance to tons of amazing restaurants and bars - but those perks are things that many other companies can boast we well.
We have an open communication flow between all levels of the organization, our CEO is at a desk at the back of the office and is always willing to talk with anyone - as well as our executive team - they are all there and are always available.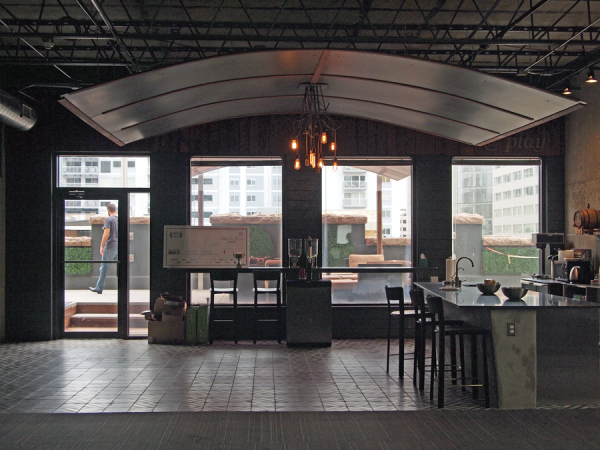 How does the environment reflect the culture at HIL?
I know a lot of companies boast the work hard, play hard mentality, but I have never met a harder working group of people in my life, and our incredible success is the proof. What makes us stand apart from the others is that we are truly passionate about what we do, and it shows. Our team is full of intelligent, ambitious, driven people who love what they do and come in every day and kill it!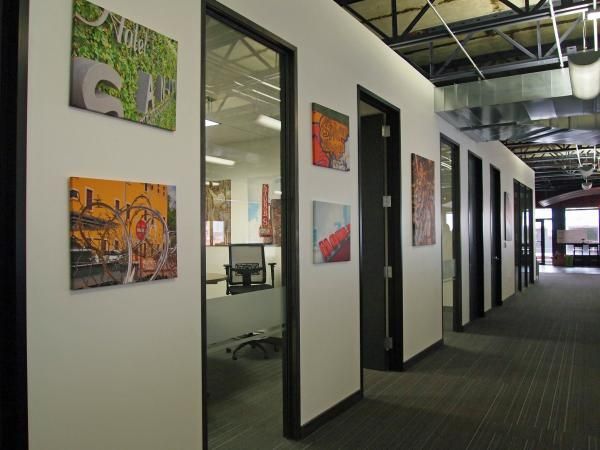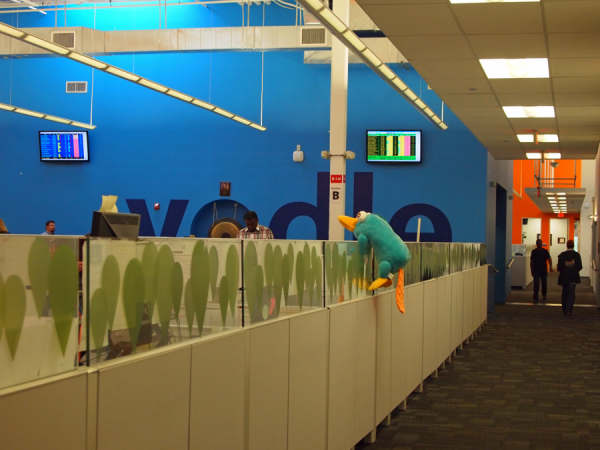 What were your considerations when choosing an office space and designing its layout? How do you think office design affects work culture? How does this space exemplify the Yodle brand as a whole?
Culture is really important at Yodle, and our office is designed to create a positive, energetic work environment that people are happy to come to every day. It's important to have lots of open space and room for collaboration. We have an open floor plan so that our teams can easily work together.
One of our values is Question Authority (while doing so respectfully). We want to create a physical space and workplace environment that cultivates this – all employees are given the space to test new ideas and identify opportunities, and are rewarded for bringing them forward. Yodle's office is a place where employees can learn, take risks, stretch skills, and work alongside a team that cares for clients and one another.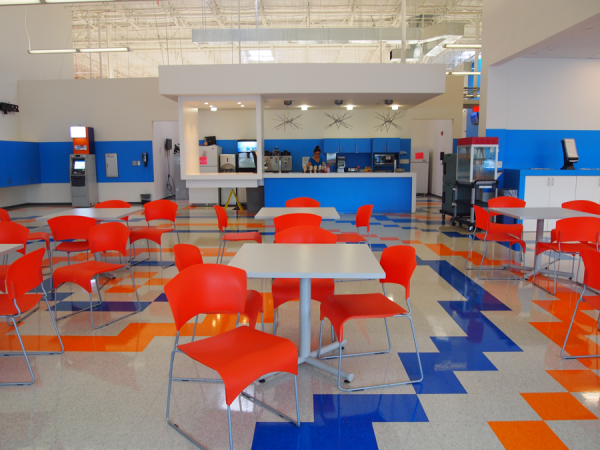 What are some of the perks and benefits of working in your office? Why are these important to you?
Yodle sets the stage for a fun workplace with a casual dress code, opportunities to support philanthropic organizations, and team building events. Our expansive 100,000 square foot office is also a great perk. We have facilities for yoga, fitness, massages and more. Our dining facility and in-house chef offers free catered lunches every day. Employees also have access to a number of discounts including for Zipcars and local gyms.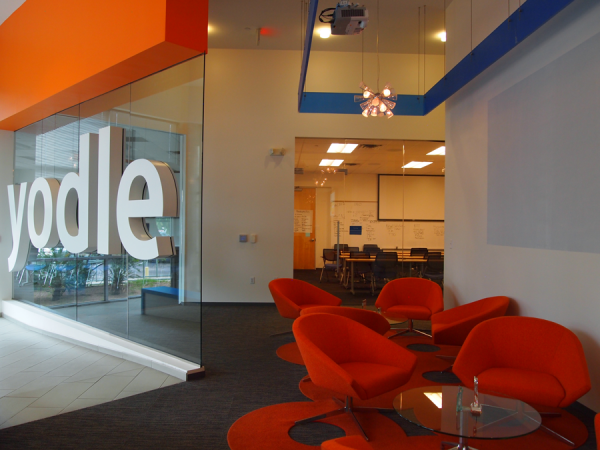 What words would you use to describe the daily environment?
High energy, positive, fun, hard working.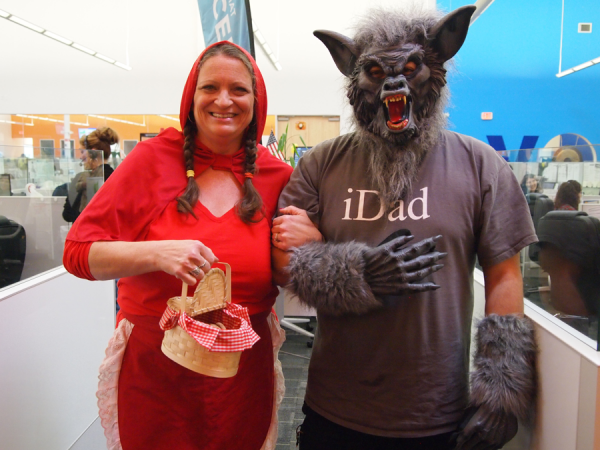 When did the Austin operations begin? Why was Austin chosen? 
Yodle has had a presence in Austin since May 2011. Yodle started operations in Austin following an acquisition – it's now our largest office.