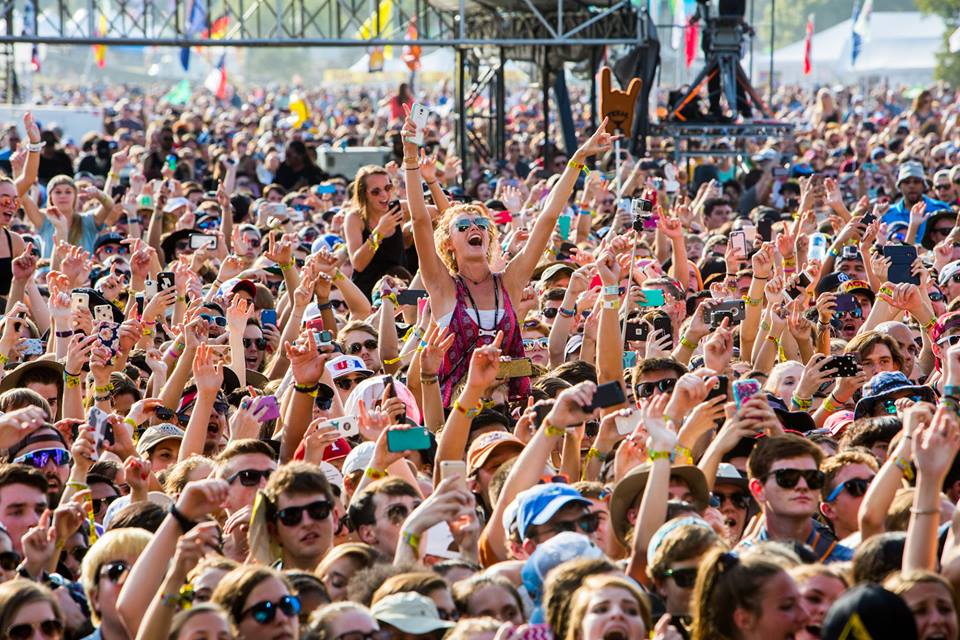 As 450,000 people make their way to see 130 bands covering the genres of hip hop, folk, rock, indie, electronic and country music over the next two weekends, we put together a list of helpful tools to enhance your #aclfest experience.
From schedules, ride sharing, merchandise delivery, after parties, Instagram accounts and parking, check out these apps so you don't miss out on your favorite band or get stuck in Zilker Park.
Tip: Download these ahead of time, since wireless service gets a bit intermittent during the festival.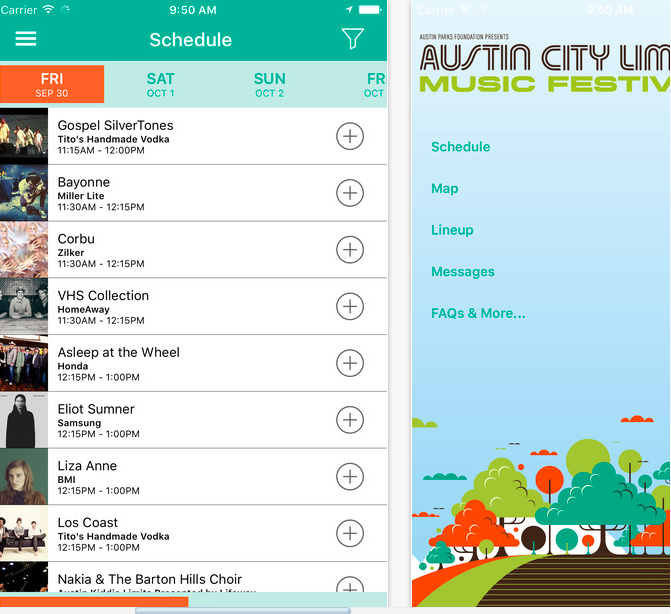 ACL Music Festival Official App
Bit of a no brainer right? You'd be surprised with how many concert goers forget to download this prior to showing up. The app features a user-friendly schedule (with push notifications alerting you when your favorite bands hit the stage), links to all of the food vendors' websites to check out their menus, a map of the stages, hydration stations and medical locations, plus some fun photo filters this year to slay your selfie game. Link your credit card to your wristband via the app so you won't have to keep taking your wallet out when you visit the vendors and bars. 
Tip: For ride-sharing apps, don't just choose one — download them all to increase your chances of hailing a ride.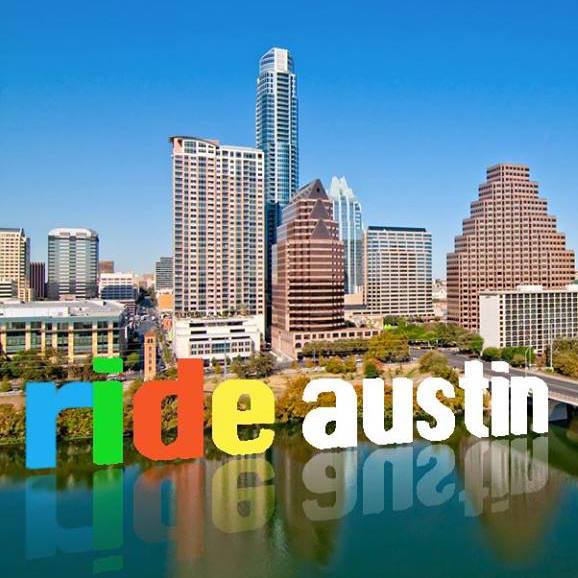 RideAustin
The local nonprofit recently announced the lowest fare rates out of any ride-sharing company in town at 99 cents a mile. Available on iOS and Android, RideAustin includes a 'Round Up' feature, permitting passengers to donate a portion of their fare to a charity of their choice. 
Fare
Schedule pickups in advance and request your favorite drivers.
InstaRide
Ability to tip your driver.
Fasten
Boost your ride fare to get a driver faster during higher request times.
Wingz
Request repeat drivers and schedule rides ahead of time (just make sure you're scheduling it 30 minutes prior), all fares are flat fees.
GetMe
Download here for GetMe, a Dallas-based company that arrived immediately after Lyft and Uber left. 
Tip: Have your ACL merchandise delivered the next day, so you don't have to carry it around.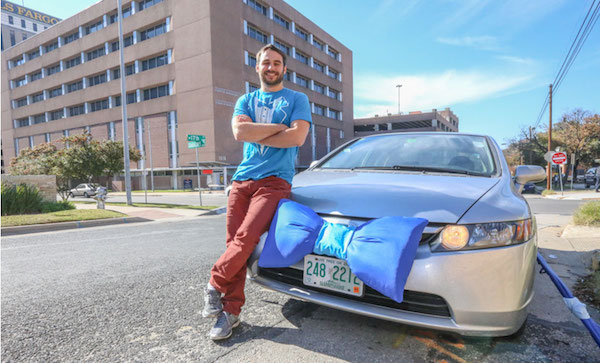 Favor
Favor and ACL announced a partnership this week to handle all your merch, so you're not stuck with it while dancing. The app will feature exclusive ACL deliveries beginning Wednesday and will allow for folks to have Favor deliver any onsite merchandise  you've purchased from festival vendors to your doorstep the next day. 
Tip: If you're here for the week, check out the after shows!
Do512
While the festival lasts three days each over two weekends, featured bands will continue to play exclusive ACL shows at venues like Antones, Vulcan Gas Company, Stubb's, Emo's, The Parish and ACL Live. Check out Do512 to see tickets available for purchase, or to win, via the app. 
Austin360
Download this app for staff picks of top ACL performers, food suggestions, direct links to after shows and follow their Instagram, @Austin360, for some great photos so you're not that person holding your phone up the entire time.  
Tip: Try to avoid driving, but if you do, use this parking app.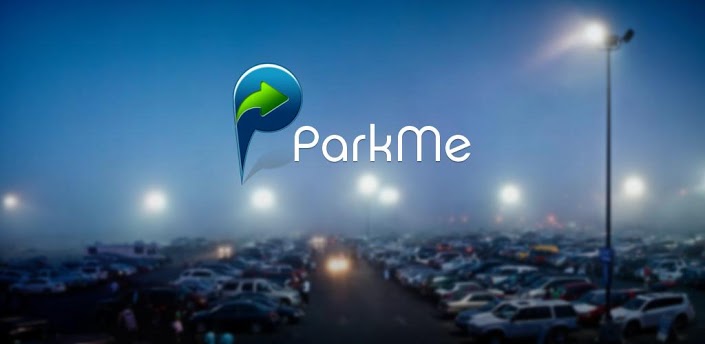 ParkMe
The California-based app hit the Austin scene as its first market in 2012. If you do end up driving to ACL, be smart about parking and reference this free app. It'll provide real-time updates to available parking locations downtown with pricing for lots and a percentage describing how full lots are. The tech works from the Smart Parking meters planted throughout the city. Remember to take photos of your license plate as well, so when you get to the meter and have to type it in, you can avoid the extra walk back to your car to get it. 
Images provided by Facebook and featured companies.
Want to get in touch? Let us know with a tip or on Twitter @BuiltInAustin