As startups mature into larger companies, one of the issues that arises during rapid scaling is employee satisfaction. If not addressed immediately — or ever — one employee's discontent can spread toxicity to an entire team, with the potential to fan out through entire departments. 
For leadership, dealing with employee feedback isn't exactly fun, but it's imperative in order to ensure and maintain a happy, fulfilling workplace. We checked in with two of Austin's tech teams that have experienced significant growth to see how they deal with internal criticism and feedback.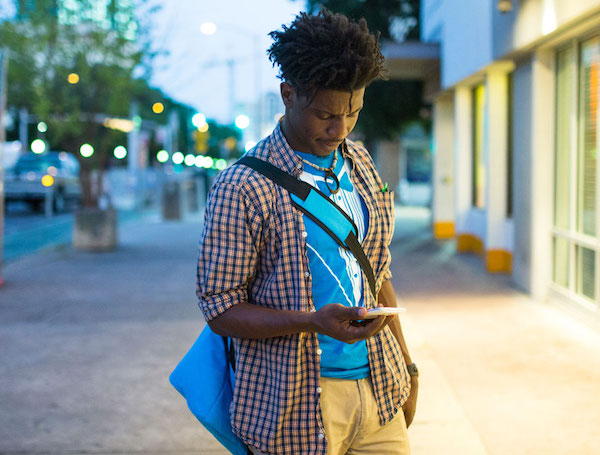 For Favor, a company with a workforce spanning 22 markets that operates seven days a week, measuring employee happiness means using a host of feedback tools to account for its local and dispersed teams. Using one-on-ones, performance assessments, Slack channels, and weekly Town Hall meetings, the Favor leadership team is commited to adressing feedback head on.
Josh Lipton, a leader on Favor's product team, and Kara Leal, Favor's head of people operations, shared with us how Favor maintains transparency with their employees while exercising a solution-driven mindset.
Do you use any anonymous avenues for employee feedback?
The best type of culture is one in which people can feel comfortable raising even the most difficult issues without reservation. The risk taking and experimentation that is inherent in our business creates many opportunities to model good ways to share and respond to difficult feedback. Demonstrating that even the most difficult situation can be handled with candor and respect helps reinforce a culture that only makes us stronger as a team.
How does Favor handle negative feedback?
First, we encourage all of our team members to be solution oriented when it comes to feedback. Sometimes that starts from a more "negative" point of view which creates an opportunity for us to help team members understand how to frame their thoughts in a way that can move things forward in a positive way.
We have found that the all-hands Town Hall meeting is an excellent forum to address this type of feedback so that the entire organization can hear and discuss the same message at one time.
As important as addressing the feedback itself is the responsibility to commit to action items and follow-up on those items in subsequent meetings. Follow-up is everything.
What are the most important factors in handling responses? 
It's definitely important to address areas of concern as soon as possible. We make sure that we understand the feedback, why we are receiving it, and work as a team to agree together first on a response so that we are delivering a consistent message and the appropriate actions are taken. We also follow up with "remember when we said we were going to do this last week, well here are the results." Making sure we put actions into our words is key in building trust and a culture where people know their feedback is being heard.
Our team members are ultimately the ones that provide us with the greatest insights on areas of the business we need to concentrate on and we encourage them to come up with solutions on how we can solve the issues. 
What do you feel is the biggest mistake an employer can do when handling complaints?
Not truly understanding the feedback or complaint. Too often employers "shoot from the hip" and can act too quickly without taking a step back to look at the big picture and seeking to understand why they are receiving the feedback. Not following through on action plans is another downfall and can lead to an environment where team members are frustrated and ultimately become disconnected.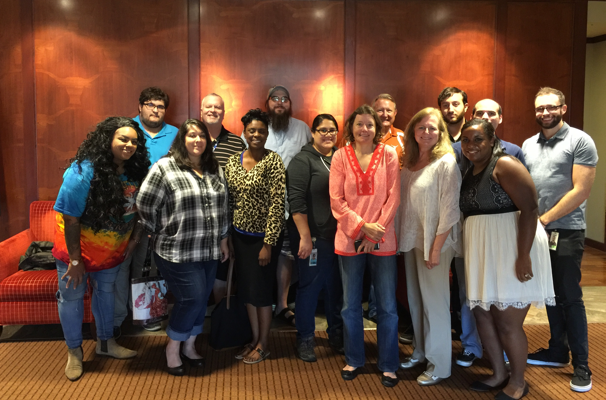 Trusource Labs develops technical support, customer support and corporate help desk solutions with a focus on personalizing the experience. Their leadership treats employee feedback with the same personal care to ensure issues are dealt with in a timely manner and communicated to the entire team as they are addressed. 
Carolin Knobelspies, executive vice president/chief service delivery officer at Trusource Labs, talked to us about how they manage feedback from over 600 employees spread through three Austin offices and one in Limerick, Ireland.
That's a lot of people to stay in touch with. What resources does Trusource Labs provide to collect feedback?
Right now, employees are able to give feedback in person at All-Hands Meetings that are held multiple times a year, during one-on-ones with their managers, via our quarterly Employment Satisfaction Surveys, and during team meetings.
Our leadership, at every level, has a general open door policy, mostly because our physical set-up is such that none of our leadership have offices. We sit out in the open space with our employees, which makes us easier to approach. 
Can employees provide anonymous responses?
We give employees the option to provide anonymous feedback, if preferred, on our quarterly Employee Satisfaction Surveys. We work on having an environment where people feel they can communicate their ideas and feelings to us, but that's not a comfortable situation for everyone. So we're always working with our communications and human resources teams to see how we can improve those communication lines. 
How does Trusource Labs address negative feedback?
The leadership team determines if the feedback seems to be an isolated issue or a broader one that is impacting multiple employees. The action taken also depends whether or not the feedback provided is anonymous.
Negative feedback shared by multiple employees is addressed in All-Hands Meetings and through all employee communications (e-mails, intranet, meetings, etc.)
What mistakes can an employer make in managing feedback? 
I think the largest mistake an employer can do is provide a lack of communication on how the issues are being addressed or by making promises and then not acting on them. 
What's most important in handling employee criticisms? 
Transparency and actions taken are the most important. We want to be as timely as possible, but sometimes issues need to be investigated or budget needs to be reassigned, and that can take longer, particularly when the issue is growth related.