Austin tech offices are often designed to reflect the culture, people and style of the teams who inhabit them. For some lucky spots, that means commissioned artwork, a unique aesthetic and vibe, and a layout that cultivates both collaboration and transparency.
With that in mind, we asked five Austin teams to choose one area of their office they feel is the most noteworthy element.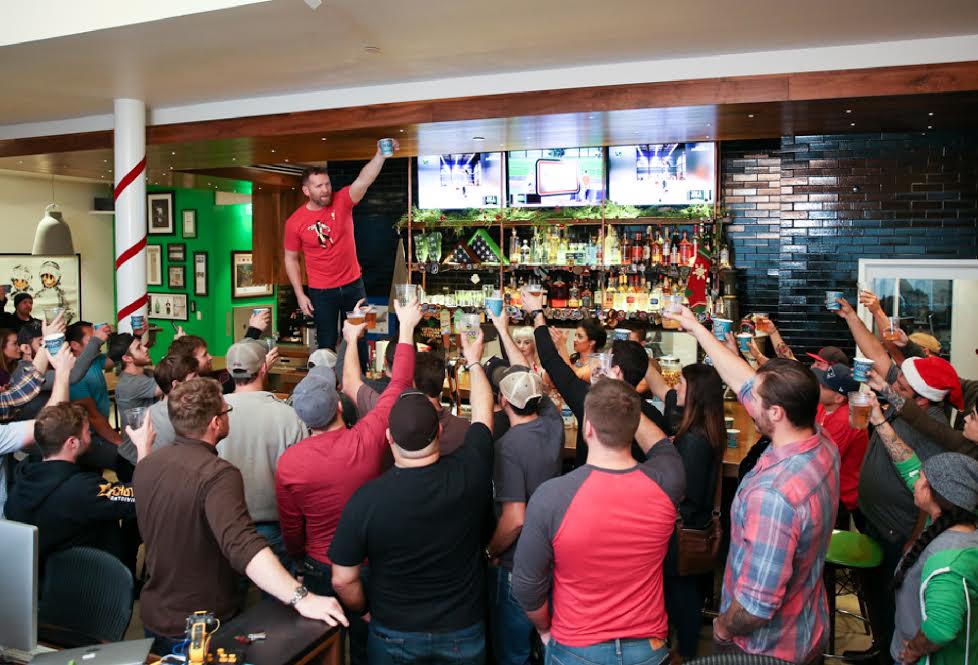 Dave Welch, theCHIVE's director of communications, told us that their office's bar was the one must-have when founders John and Leo Resig originally designed the office. The team moved into the Austin headquarters in 2013. 
"With the help of Chioco Design, John and Leo created an amazing copper bar which quickly became the most unique — and popular — part of the office," he said. 
"There's an extremely important tradition we have at theCHIVE HQ in Austin. When we built the now-famous copper bar, we committed to opening up the bar on Friday afternoon to any active duty service member or veteran who wanted to come into theCHIVE HQ, no appointment needed.
"The Copper Bar is the first place our guests go when getting a tour and the last spot our employees end up at the end of the workday. Absolutely crucial for our culture and atmosphere."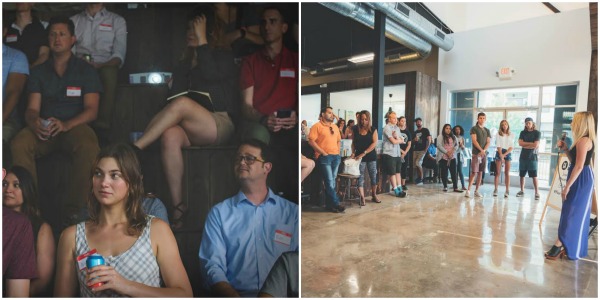 Brandon Termini, Handsome's executive creative director, shared the importance of a warehouse location that could easily serve as both office and event space. 
"When choosing an office space it was important that it was something that would help immerse ourselves into Austin's culture," Termini said. "We didn't want to take the route of a tucked away office on the 35th floor of some high rise. Instead, we have a 7,500 square foot converted warehouse just east of 6th St. — within walking distance of a ton of different coffee shops, bars and restaurants.
"During several nights and weekends during the month we partner with and host different events in the office," he added. "Besides having a lot of open gathering space, our office also has a fully functioning bar as well as stadium seating for talks and presentations."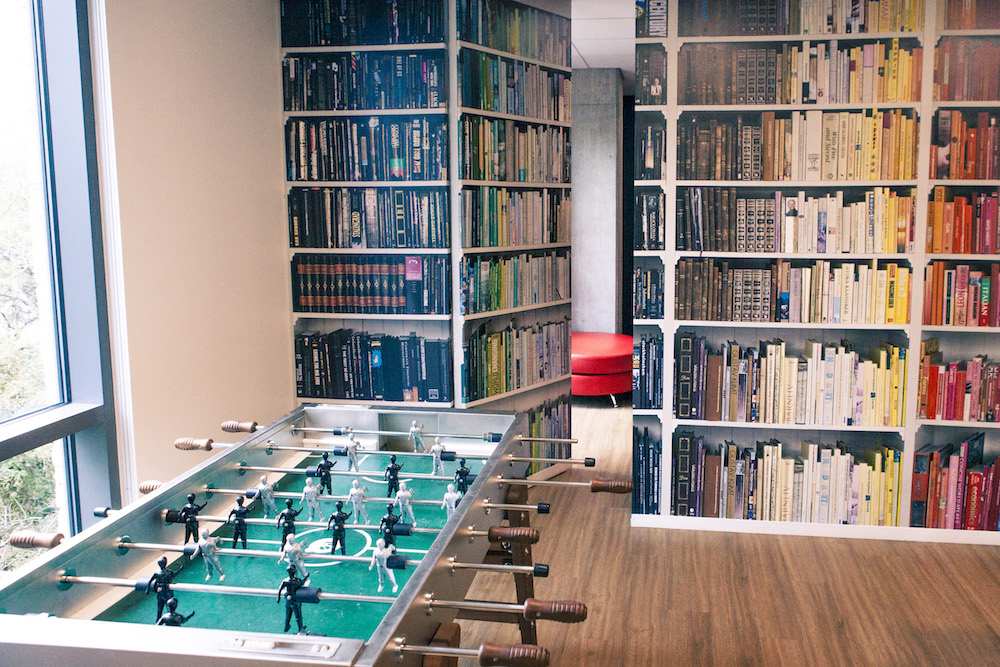 Bazaarvoice's PR manager Alison Kwong said that — out of all the company's sprawling, 137,000 square feet of office space —their break room stands out above the rest.
"The coolest part of Bazaarvoice headquarters is our break room on the third floor. It's one of the most popular and frequently visited rooms by both our employees and guests. We wanted to create an inviting, relaxed environment where employees can decompress and socialize with their co-workers, so we outfitted our break room with comfy couches and ping pong and foosball tables," she said.
"The break room also features a hidden door which leads to a 'secret' entertainment space equipped with TVs, a stereo system, and video game consoles," Kwong added. "We also flip the space and host yoga classes in the room several times a week."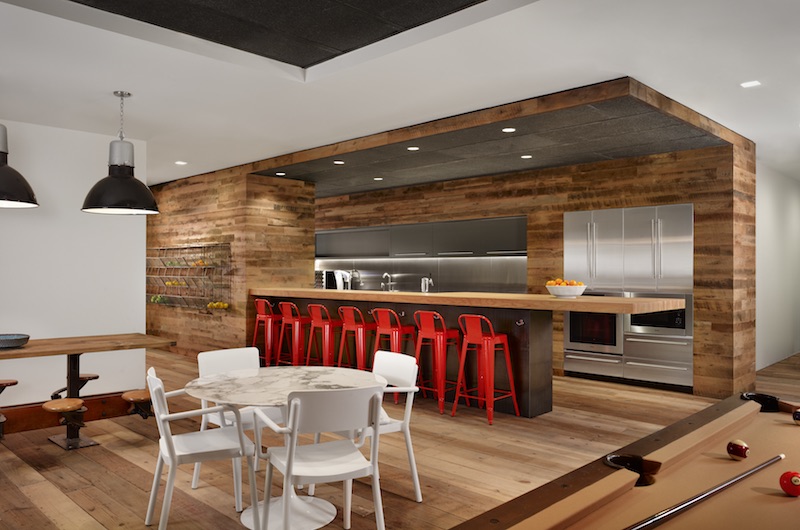 Peddle's swanky office is complete with an oven for when teammates are in the mood to do some baking. That's right: an oven. The company's director of marketing, Rob Bari, shared more about Peddle's gorgeous office kitchen. 
"This is our break room and kitchen space at Peddle," Bari said. "The astroturf walls around the pool table are a fun and unique accent that we all love. There's lots of seating options from the extended bar to the antique cafeteria style table. We even have an oven for more advanced cooking needs (or when someone's in the mood for fresh cookies!)."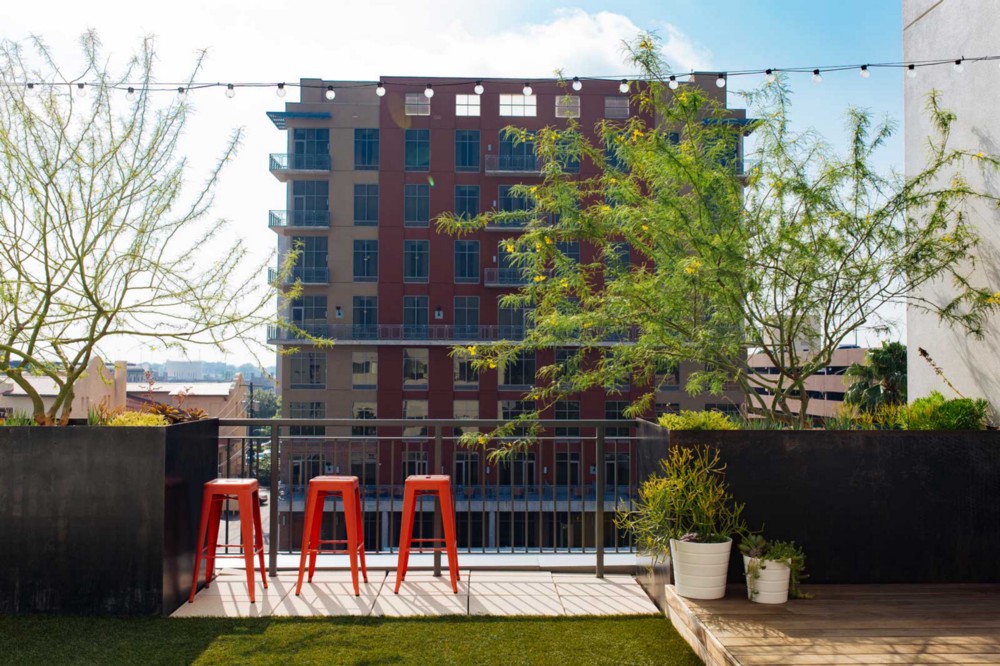 Rachel Holtin, Favor's social media and PR manager, offered some key details regarding the Austin startup's 12,000-square-foot office, which about 120 employees call home. 
Holtin said the entire interior of the space was actually designed by Favor's creative team. It also includes natural light and plants all throughout the building, a mural painted by Austin graffiti artist Michael Johnston (his artist name is Truth) that's an ode to Austin and a Favor cyclist deliver runner, and meeting rooms named after famous virtual assistants like Siri and everyone's favorite R2D2. But most awesome is their private rooftop deck with great Austin views of the Capitol building and the University of Texas.
Images provided by featured companies.
Do you work in an awesome office? Let us know with a tip or on Twitter @BuiltInAustin