The most important part of a job interview, in addition to showing up on time, is in a candidate's preparation and research. When was the company founded? Who is the CEO? Who are you interviewing with?
We checked in with three Austin tech companies currently hiring to learn more about their interview process — and what you should know before meeting the team.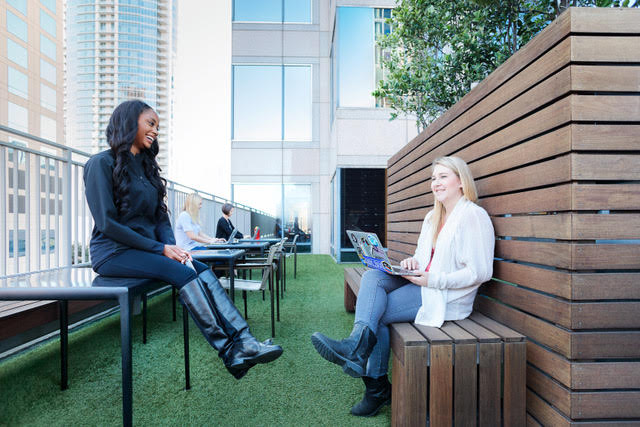 RetailMeNot is a savings destination for consumers with coupons, discount egift cards, and rebates, and a way for retailers and brands to reach millions of shoppers. Headquartered in Austin, RetailMeNot's office is home to about 350 employees. Lizette Fleher, RetailMeNot's director of talent acquisition, explained why candidates meet with a team member outside of the department they are interviewing for during every interview.
How many interviews do you usually conduct before making an offer, and who joins in from your team?
After an initial phone call with a recruiter from RetailMeNot, candidates may be asked to come to our office for a round of onsite interviews. Depending on the role, the interview session can last anywhere from two hours to a full day. Candidates are well-informed on what to expect during their visit!
What is unique about the interviewing process at RetailMeNot?
During every interview session, a team member outside the candidate's potential department spends time discussing life at RetailMeNot. During this portion of the interview, the candidate is given an opportunity to begin building relationships across departments.
How should candidates prep?
Research is the best way to prep! Use the internet to your advantage, digging through our corporate site and social sites, as well as looking at the people you will be meeting on LinkedIn. Most interviews involve speaking with multiple team members, so having questions prepared specific to each interviewer will help the session run smoothly.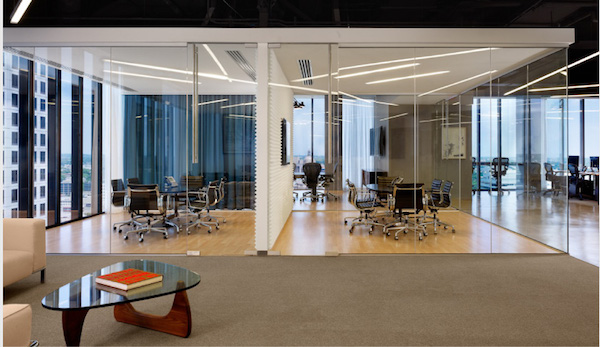 Sprinklr supports over 1,000 brands by helping enterprises manage the customer experience across 21 social media channels, all from one integrated platform. The company has more than 1,100 employees known as Sprinklrites, in offices scattered across 10 countries. Alexa Westerfield, Sprinklr's global talent acquisition coordinator, walked us through what it's like to interview there.
How many interviews do you usually conduct before making an offer, and who joins in from your team?
Each department does interviewing a little differently. The recruiter always has the initial conversation and from there, we'll schedule an interview with the hiring manager on the role. Typically, there are two additional interviews with team members via phone/Skype/Joinme followed by an onsite presentation or panel interview.
What does your team do during the interview process that is unique to Sprinklr?
At times we have candidates meet with Sprinklrites outside of their potential team if the role may require them to work cross functionally. This enables them to not only get to know possible team members in initial interviews but learn how extended team members work as well.
What's the most challenging part of the interview process for the candidate?
This is a highly competitive industry for job hunters and we aim to recruit top candidates. Often times our interview process may take a little longer (an additional interview or call) for the candidate to make sure that not only they are a right fit for the Sprinklr family, but that we are a right fit for them as well.
How should candidates prep?
The candidate can prep by researching our company and the people they are interviewing with. Our coordinators provide the name of the interviewer, title, and often their LinkedIn profile, to make it easier finding them when candidates do their research.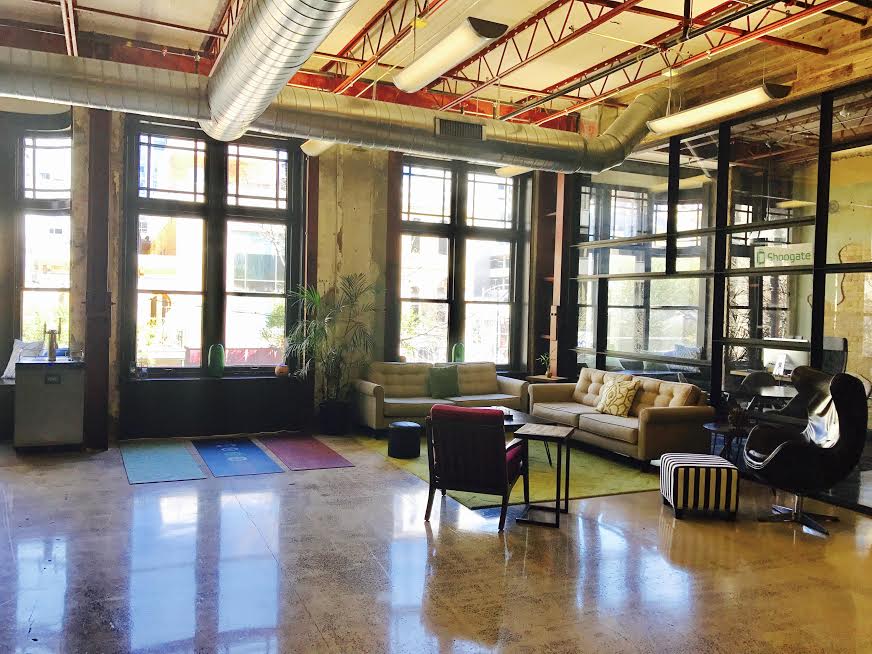 With more than 150 employees across five offices — including three in Germany — Shopgate's team is continuing to expand its Austin presence. Their solutions help online retailers of any size strengthen the mobile experience through native apps and mobile websites. Beth Rountree, Shopgate's office manager and recruiting coordinator, shared a bit about their interview process, including the mandatory final interview with CEO Marc Biel.
How many interviews do you usually have before making an offer?
It depends on the position, but typically at least two. Candidates interview with the VP of their respective department, then with any relevant managers or peers. Before we extend an offer, every candidate must interview with our CEO.
What does your team do during the interview process that is unique to Shopgate?
The mandatory interview with our CEO is unique. As rapidly as we're growing, getting schedules aligned for these meetings can be difficult, but it's the most effective way we've established to ensure potential candidates clearly understand the mission, culture and expectations of the job, as well as to help us best understand their talents and qualifications.
Additionally, we vet candidates thoroughly based on what they know about us. Upfront research is always highly encouraged because we want to know that you're as excited about the future of mobile commerce as we are.
What's the most challenging part of the interview process for the candidate?
We take every hire very seriously and our management team can get very busy. Since every candidate needs to meet with the big guy, the process can take a couple weeks. Patience is a virtue. But we think any delays are more than worth the wait.
How should candidates prep?
Research, research and more research. When were we founded? What will you contribute specifically to this role? What's happening in our industry? By whom? Who is the CEO of Shopgate US? Have a clear understanding of what we do.
Images provided by companies.
Want to get in touch? Let us know with a tip or on Twitter @BuiltInAustin