Bosses, they're just like us — except with a ton more responsibility for making or breaking a company while facing daily pressure from shareholders.
It's not easy work, and it's certainly not for everybody. But leaders of some of Austin's growing tech companies have found ways to overcome the challenges and continuously guide their teams to success. We asked five CEOs and founders to share their approaches to leadership and offer some advice for new-to-the-game startup chiefs.
Formerly of Creathor Venture, a German venture capital firm, Marc Biel joined the Shopgate team in 2014. In January last year, the company promoted Biel to CEO. Shopgate develops apps for online retailers and has offices in Germany, with its U.S. headquarters here in Austin.
How would you describe your leadership style? I give people a lot of freedom; I'm not a micromanager. I tend to give people the benefit of the doubt and have high expectations for the people I've hired. As long as you are accountable for what you're doing and communicate clearly when you encounter problems to set the right expectations, I'm happy. But as soon as you start coming up with surprises, I can shorten the leash quite quickly and become a super micromanager.
What's the best part of your job? To come to work every day and have the opportunity to build something great. Every day, we make little steps forward. That's rewarding.
What is the most challenging part of your job? We do make great strides forward, but sometimes we have to take steps back as well. We're a team of 40 individuals; my challenge is to find a way to help those 40 separate people work together as a cohesive team.
What advice do you have for leaders at other startups? Whenever there are times you think everything is going downhill, don't lose faith. Things will always pick back up.
Daina Burnes and Morgan Linton co-founded Bold Metrics in 2012, using human sizing data science to build machine learning algorithms that allow people to virtually get fitted for clothing, sporting equipment, VR avatars and more. The two founders discussed the importance of a flexible work schedule to promote a comfortable work environment where employees take ownership in their individual and group goals.
How would you describe your leadership style? We seek to empower our employees; in fact, it is one of our core values at Bold Metrics. This means we want our employees to seek the intellectual freedom to create opportunity within the company and take ownership in their work.
Our leadership style is not that of a "boss" that tracks the number of hours someone is sitting at their desk; instead, we track progress toward goals. At the end of the day, the most important thing is whether our team is accomplishing tasks and executing efficiently.
What's the best part of your job? The most satisfying thing about our roles as founders is seeing our team work together to build a product that makes an impact with some of the largest companies in the world. As founders, it is so exciting to have a vision and then see that vision turn into a reality.
What is the most challenging part of your job? Certainly the most challenging part of any startup is building product, taking the product to market and iterating all in a company-wide effort to solidify product-market fit. Even with great statistics behind our technology, we always feel that we still have more work ahead to prove our product-market fit. Perhaps this is the perfectionist within us, but a big challenge in running a startup is never being satisfied with where we are today.
What advice do you have for leaders at other startups? Make culture fit a priority when hiring. While it is important to find people that match the skills and experience you are looking for, if they don't fit within your culture, they won't be able to contribute to the best of their abilities. One of the things that we always look for is team players. There are plenty of people who do great work but aren't good at working together as a team. It's important to understand that someone can still be an individual contributor and a team player at the same time.   
If you've worked on a sales team before, then you understand how dicey calculating commissions can be. That's where Iconixx software comes in. The software autopopulates and manages commission calculations, ensuring sales reps from various verticals feel comfortable and confident upon receiving their bonuses. The Austin-based company is led by Derrik Deyhimi, a compensation industry veteran with more than 20 years of experience. Deyhimi shared how he leads from listening to his employees.
How would you describe your leadership style? I lead my team based on their strengths. Every employee is a great asset to this company, and I strive to lead by understanding each individual's strengths and providing them with an opportunity to be successful at Iconixx based on those strengths. I lead my team by managing through hurdles that may be in their way and giving them support and training needed to do their jobs successfully.
What's the best part of your job? I am so proud of the team and product we have built. The best part of my job is coming to work with the Iconixx employees every day. I truly believe we have the best staff, and I look forward to collaborating with each of them every day.
What is the most challenging part of your job? At Iconixx, it is our number one priority to make each of our customer's lives better. I am challenged every day to provide the team with the tools they need to ensure we are making our customers' lives better.
Another challenge I have is finding enough time in each day to accomplish all of the tasks I need to complete. I have very high expectations, and therefore a lot of tasks on my plate, so I have to really prioritize to get everything done. I have a great team working for me, and they help tremendously.
What advice do you have for leaders at other startups? The success of your business is in your employees. My advice is to hire a hard-working team dedicated to the brand you are building.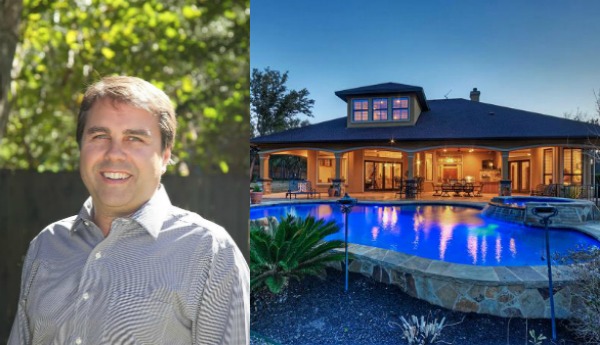 Before founding Austin startup Turnkey Vacation Rentals, T.J. Clark led as president and CEO of Limos.com. There, he grew the company by more than 50 percent each year from 2008 to 2012. Today, he is CEO of the rapidly expanding Turnkey Vacation Rentals, as it looks to double the number of rentals available on its platform. Clark said he keeps his team inspired by ensuring they have a good time.
How would you describe your leadership style? I work with our management team to come up with an exciting vision for the business and help them crystallize their key initiatives that will help us reach that vision.
What's the best part of your job? The best part of my job is working with people who share our core values and want to work toward accomplishing our mission. And you have to have fun along the way — that's what keeps people inspired to work toward the end goal.
What is the most challenging part of your job? The most challenging part of the job is keeping operational noise from taking over the day for executives. If an executive tells me that it feels like they have two jobs —  first, to accomplish the initiatives to help the company meet its mission and, second, to keep the day-to-day operational noise under control —  then their managers are not doing their jobs well enough. Whether it's a laptop that's not working or tax forms that need completing, you have to keep that operational noise at bay so you can focus on tackling the key issues.
What advice do you have for leaders at other startups? My advice for leaders at other startups is to maintain a laser-sharp focus on your core product or service. You have to be the most determined entrepreneur in your category. Determination often makes the difference.
Images provided by companies and social media.
What do you want to know from Austin tech founders? Let us know via our tip line or tweet us @BuiltInAustin