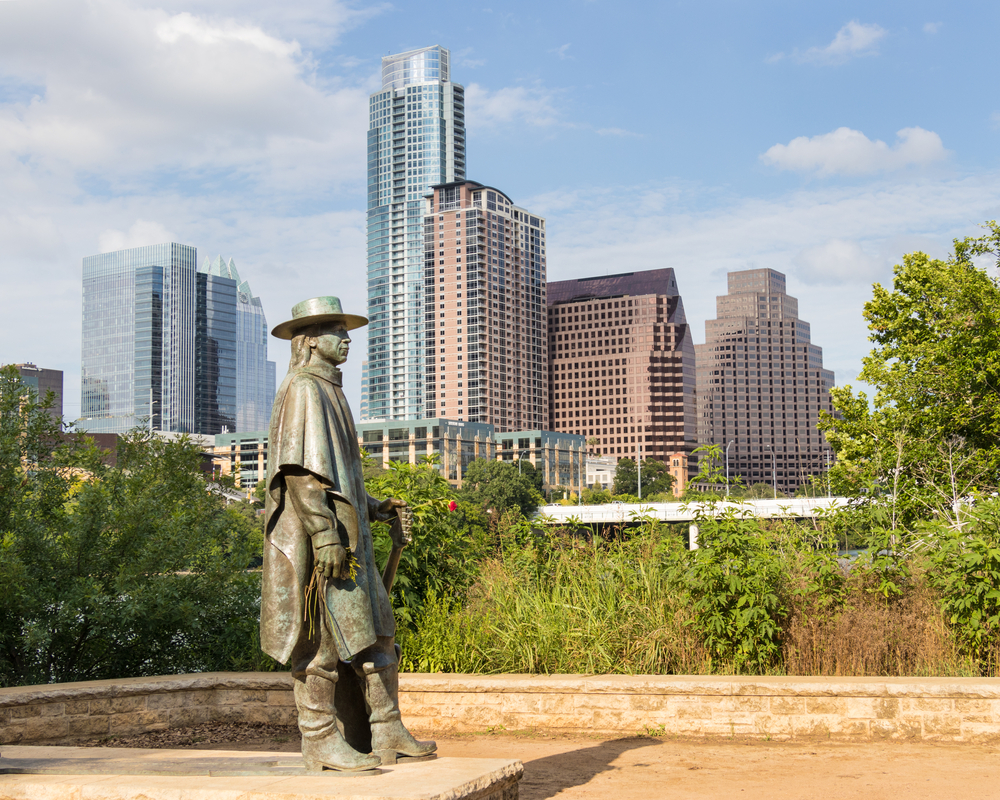 Finding the ideal office space in Austin can be tricky, not least because of all the options (and trade offs) to choose from. Are you hoping for views of green, rolling hills and plenty of parking? Do you want to be within walking distance to local dining and watering holes? Or are you aiming to be on the outskirts of the city's center — for a downtown feel without the downtown rents?
To help you arrive at what's best for your company, we've put together several area tech neighborhood guides. Each highlights nearby eats, drinks, tech neighbors and market insights from the commercial real estate experts at SkylesBayne.
"The East Side is in high demand because of the cool factor, lots of new restaurants and bars and the close-in location," SkylesBayne's President and CEO, Michele Skelding said.
East Austin is averaging $29.96 per square foot, but to be in the "hot spot" of the bars and restaurants along 5th, 6th and 7th streets, expect to pay a premium around $34 per square foot. Inventory is low and hard to come by, with a vacancy rate of just 4 percent (96 percent occupied). Relief is coming, with 165,000 square feet currently under construction at Springdale General and another 505,000 square feet planned, co-founder Justin Bayne added.
Tech neighbors: Handsome, Tastemade, FloSports, Rocksauce Studios, PopUp Play, CondeNast
North Mopac/Domain
"A surprising fact to many, the Domain and surrounding area is actually the geographical center of the Austin metro area," Skelding said. "It's more accessible to most neighborhoods, more affordable and master planned, making it more efficient."
North Austin office rents, according to Costar, are averaging $28.62 per square foot, but to be in closest proximity to the Domain action, expect to pay about $34 per square foot, Bayne said. Austin's second downtown and tech hotspot is 95 percent occupied, but new options are on the way. As of Q1, 291,190 square feet of new office product is currently under construction with a vast 1.1 million square feet being planned. Of these, Domain 11 and 12 are the biggest developments.   
Tech neighbors: Blackbaud, Amazon, Bazaarvoice, HomeAway, IBM, Q1Media, Absolute Software
"South Congress has recently become one of the most highly desired areas of town for real estate investment," Skelding said. "This is largely due to the near New York City-level of foot traffic that crowds the streets on a daily basis."
To be in South Austin, according to Costar, expect to pay around $29.26 per square foot. To be right along SOCO or South 1st street, you'll pay for that privilege, with a rate around $38.00 per square foot, Bayne added. As Austin's hottest spot, high demand drives a 3 percent vacancy rate. However, be on the lookout for new office space with 252,119 square feet currently being constructed and another 250,00 square feet proposed in the surrounding area.  
Tech neighbors: Accend, Propago, Shelfbucks, Shoutz, WigWag, Twitch
"The Southwest Austin area has some lower-density regulations that spread out development across a greater area, meaning lots of green space and scenic office campus-style facilities," Skelding said.
Southwest Austin rates are around $33.20 per square foot, according to Costar, but to be near the tech cluster along MoPac and the Y at Oak Hill, you can expect to pay just $1 to $2 more per square foot, Bayne continued. Austin's Southwest has the most potential for current availability with a 10 percent vacancy rate. To top that, another 428,653 square feet are under construction.
Tech neighbors: Vyopta, Buzz Points, Lifesize, DrillingInfo, TurnKey Vacation Rentals, TreeHouse and Qvinci Software
Images via Shutterstock.
SkylesBayne is a commercial real estate firm specializing in office, industrial, retail and medical tenant representation. Find out more at SkylesBayne.com