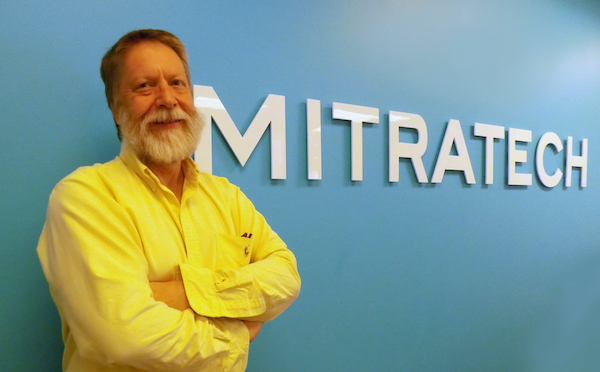 We're taking a peek at the to-do lists of tech professionals across Austin to learn what it's really like to do their jobs. 
Bruce Graham, a principal software engineer at Mitratech, recently talked us through his to-do list — and which task gets him out of bed in the morning.
WHERE I WORK: Mitratech provides legal, compliance and operational risk solutions for more than 1,200 corporations of all sizes across the globe.
ON MY TO-DO LIST: Luckily, I have my to-do list right in front of me. Here it is:
Create high-level technical roadmap for our ELM/GRC products. (The CTO of our new Board of Directors is visiting.)

Set up source repos for latest product releases for code review.

Prepare an Open Source use list for our legal department's reference.

Create the next PPT Architecture and Design class slides.

Redo the Security 101 presentation for New Hire Orientation.

Close out all RFP questions assigned to me.
ITEM THAT GETS ME OUT OF BED: The most fun item is preparing for the Architecture and Design class I give to my Mitratech colleagues. I love architecture, have a passion for good design and I really enjoy sharing that.
We tackle some interesting and difficult problems. Last week we designed the software system for controlling an autonomous vehicle! Look out Google! 
HOW I DO IT: I take feedback from folks in the class to better understand what they'd like to learn about. I look over the week's challenges for practical examples of good design or architecture.
We do some run-time exercises that can sometimes lead to unexpected results. For the upcoming class, we'll explore more aspects of software architecture and design. (Flowcharts and Swimlanes are on the agenda.)  
HOW I CELEBRATE WHEN I COMPLETE THIS TASK: I will have a good time giving the class, so that will be the celebration. Plus, I will get a couple of days to think about the next class.
Want to learn more? Read about Mitratech.