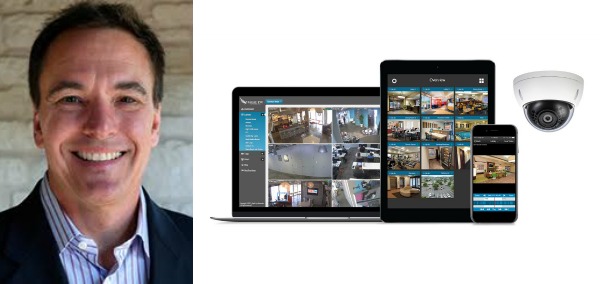 Since the 2014 launch of Eagle Eye Networks, serial entrepreneur Dean Drako has pounded pavement to establish a large presence in North America, South America and Asia. The Austin-based company provides businesses of all sizes with on-site or cloud-based video surveillance management solutions.
The focus on the Americas and Asia left Europe a bit neglected. But not for lack of trying.
"We hadn't really found the right leadership to drive that market," said Drako. "Tackling a market takes two things: executive time and finding the right people on the ground in the region to lead the effort. I had a few false starts with hiring people in Europe. It just hadn't quite synchronized and taken off."
That all changed this week with Eagle Eye's acquisition of Panasonic Cloud Management Services Europe B.V. (PCMSEU) and its customers in the  Netherlands, Belgium, Denmark, Sweden, Finland, Norway, Germany, Poland, Switzerland, Brazil, Latvia, Russia, Turkey, Spain, UK, France, Italy, USA and Singapore.
NEXT STOP, THE WORLD
"We now instantly have a very powerful, very strong presence in Europe," said Drako. "I have completely solved my European problem."
Eagle Eye will retain PCMSEU's employee base that includes a large sales, marketing, distribution and support team and has designated their Amsterdam office as the company's new European headquarters. 
That's in addition to the Austin headquarters of over 50 employees and eight international data centers, where videos are securely stored and encrypted while supporting developer activity for Eagle Eye's cloud-based video API.
Drako said the acquisition positions Eagle Eye as the first global player in on-demand cloud video surveillance. It has broadened the company's suite of products to include PCMSEU's CameraManager and Nubo solutions, renamed as Eagle Eye CameraManager and Eagle Eye NuboCam respectively.
Eagle Eye's smart cameras integrate with access control systems, POS systems, motion sensors and cloud-based microphones and can be viewed in real time from mobile and web access with searchable, time-based data structures and analysis through its API platform. The products are sold exclusively through a network of authorized dealers.
COMPANY ORIGINS IN CUSTOMER SERVICE
Drako launched Eagle Eye Networks after a 25-year stint in Silicon Valley, where he founded a series of companies including Barracuda Networks, which went public in 2012. Eagle Eye was borne of Drako's personal experiences as  Barracuda's CEO.
"The whole reason I got into this business was because, at Barracuda, I was really concerned about customer service," said Drako, who had customer reps showing up from 7 a.m. to 7 p.m. across more than a few international offices.
He discovered that reps were arriving at their shift later and later in the morning due to slow call traffic.
"When I called at 7:30 a.m., no one would answer," said Drako. "Then I'd call at 9 a.m. and scream."
He decided to save his vocal chords by installing cameras on office doors to ensure that employees arrived on time. However, Drako soon realized there was not a cloud system available to manage video surveillance from 20 offices across multiple countries.
Enter Eagle Eye Networks.
THINK OF A HAIRCUT PLACE
Currently, the company supports security surveillance, but Drako's ambition is to expand to support clients' business management efforts by enabling leaders to see what's happening in their companies — and respond strategically.
"Think of a haircut place," said Drako "The manager can take a look at the lobby to see how many people are waiting on a haircut. If there's too many people, the manager might move someone over from another location or call someone in to help. We have customers who want business management, and that I think is really the future."
Images provided by Eagle Eye Networks.
Have a tip or know of a company worth covering? Email us.