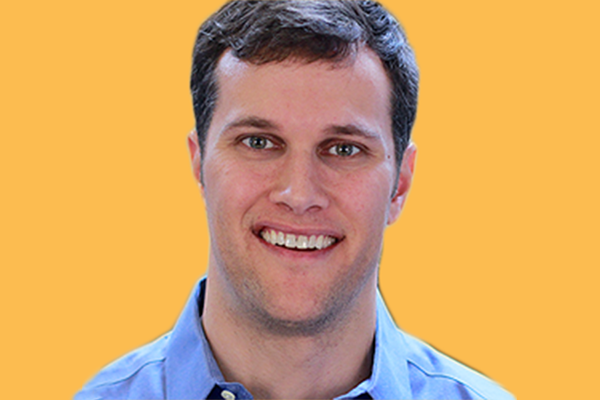 Austin Merritt has seen a lot of change in his role as general manager and co-founder of Software Advice, which provides free, research-backed phone consultations to help software buyers make the right decisions. We asked Merritt to share important firsts in his company's history, from that original office in a no-frills Montana bedroom to the company's first major hurdle — and how they overcame it.  
FIRST OFFICE: Our first office was my partner's spare bedroom. It had two plastic tables and two wooden chairs. We lived in Montana at the time, and winters were cold. My partner didn't run the heat at night to save money, so it was often 35 to 40 degrees in the morning. I showed up in layers for the first hour of work while the room warmed up. I remember being able to see my own breath.
Our second office was an 800-square-foot space in San Francisco. We shared a wall with a nightclub. It had one window — which looked out at another building about five feet away. We were so proud of it.
We're now in a nearly 30,000 square feet space in the old Austin Opry House. Willie Nelson owned it in the '70s. We're proud to occupy a landmark of Austin's music culture.
FIRST HIRE: We had been working with a remote consultant. He performed well, so we hired him sight unseen. The only problem was that we were on an extended work-abroad trip in Argentina — so we flew him down there. My partner asked him to bring a sizeable amount of cash since it was hard to get U.S. dollars there. Amazingly, and thankfully, he wasn't sketched out, and went on to build a world-class online marketing organization for the company.
FIRST BIG MISTAKE: We hired for experience instead of talent. We learned the hard way that experience doesn't necessarily equate a good hire. Raw talent and a mindset for growth do. It took us a few more hires to learn how to identify those traits. Over time we've built a rigorous, selective hiring process that we follow (and continue to improve) today. 
FIRST MEGA CHALLENGE: When we were acquired by Gartner in 2014, we went from being a bootstrapped startup to being part of a publicly traded company. Nearly everything changed, but we were fortunate that Gartner wanted to preserve our culture and entrepreneurial spirit. The business has become much stronger since then, as we have access to the resources and expertise of that leader in IT research.
Do you have a great "first" story for our "First Things First" series? Send us a tip.