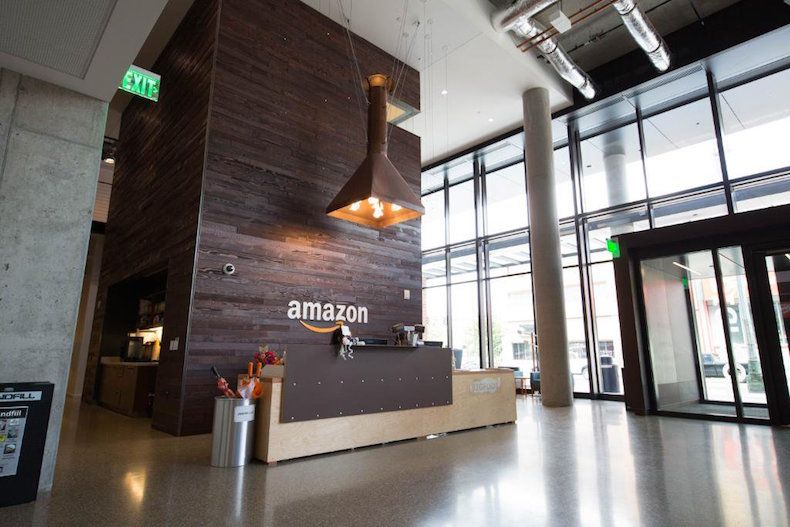 On Thursday morning, Amazon announced the remaining 20 locations under consideration to serve as the locale for its second headquarters — a $5 billion project that will be second to HQ1 in Seattle. On the list was yours truly — Austin.
If Austin is selected, Amazon would bring a whopping 50,000 new jobs to the area, on top of its existing employee base in North Austin. Since opening a corporate office at The Domain in 2015, Amazon has increased its local workforce to over 900 individuals.   
Amazon selected the list of 20 finalists from a stack of over 235 applications submitted by Mexican, Canadian and American local officials.
Some of these applications included economic incentive packages such as New Jersey's $7 billion tax break if the company were to select Newark, as well as bizarre public displays of affection like the 21-foot-tall cactus sent as a gift to Amazon's CEO Jeff Bezos from Tuscon, Arizona.
The Greater Austin Chamber of Commerce submitted Austin's bid on Oct. 18, just one day before applications were due. Details were not released of exactly what was included other than it included input from officials in Hays, Travis and Williamson counties to submit as one response on behalf of the entire region.
While many believe Austin is a top pick, concerns over transportation access and where to find 8 million-square-feet for its campus remain at large.
"Getting from 238 to 20 was very tough — all the proposals showed tremendous enthusiasm and creativity," Holly Sullivan of Amazon Public Policy said in a statement. "Throughout this process, we learned about many new communities across North America that we will consider as locations for future infrastructure investment and job creation."
Here are the 20 finalists:
Atlanta

Austin

Boston

Chicago

Columbus, Ohio

Dallas

Denver

Indianapolis

Los Angeles

Miami

Montgomery County, Maryland

Nashville

Newark, New Jersey

New York City

Northern Virginia

Philadelphia

Pittsburgh

Raleigh, North Carolina

Toronto

Washington D.C.