You can't judge a book by its cover. But can you judge a company by its office?
If the answer is yes, then these Austin tech companies have pulled out all the stops to ensure they make a good first impression. Some of those features include smoothie cafes, nail salons, onsite frisbee golf courses and more.
We caught up with Duo, Opcity and Kendra Scott for a behind-the-scenes peek at their offices. Happy scrolling, folks.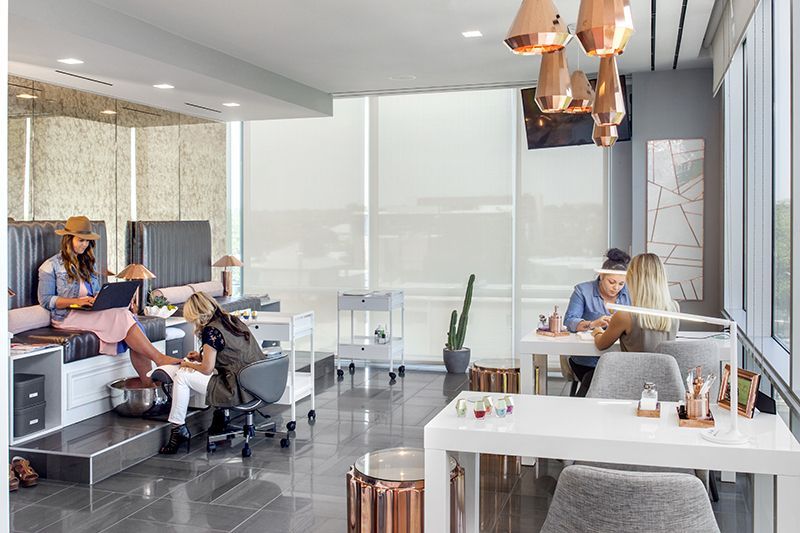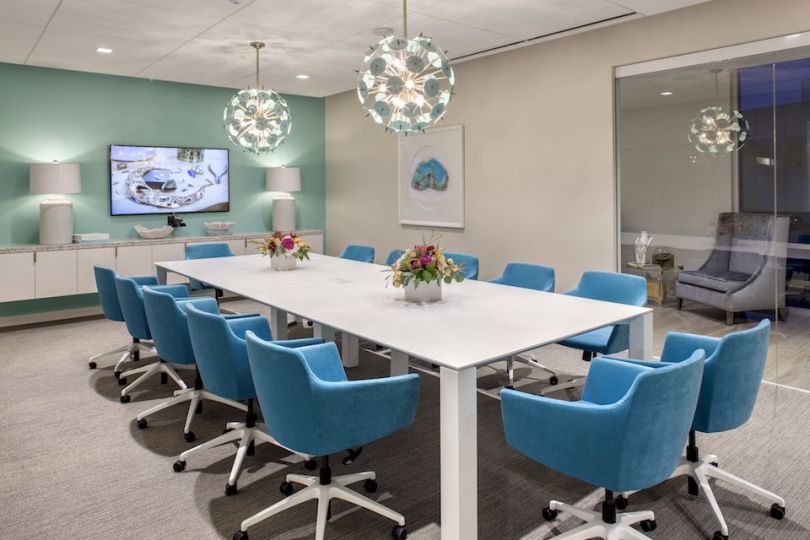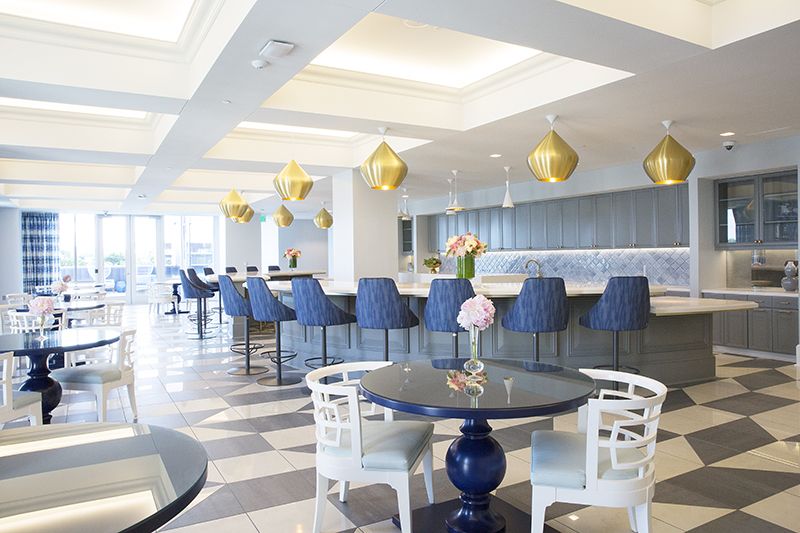 Quincy Bulin, a copywriter at Kendra Scott, said Kendra Scott herself, the company's founder and CEO, was heavily involved in the design and execution of their Austin headquarters. Bulin said Scott's vision was influenced by a "Google meets Vogue" approach, blending innovation with inspiration.
Location: 3800 N. Lamar Blvd. 
Headcount: 183
Floor plan: 44,000 square feet with plans to expand
Notable hallmarks: Full-service nail salon, in-office smoothie cafe, wellness rooms for nursing mothers, a playroom for parents who need to bring children to work on occasion, onsite gym with free yoga and self-defense classes, artwork from Texan women, and a design and style throughout that breathes the Kendra Scott brand — and its dedication to a family-first work environment.
Word on the street: Quincy Bulin, copywriter: The most popular perk is the Kendra Scott Nail Bar, a complimentary nail salon offering manicures and pedicures with our own Nail Lacquer that the women (and men) in our office love. Who wouldn't enjoy a meeting over manis?
Headquartered in Ann Arbor with offices in San Mateo and London, Duo Security's fastest-growing office is actually here in Austin. The team recently moved from an office near 5th and Brazos to a larger location downtown overlooking the Capitol. Members of Duo's local team shared with us what they love most about their new home away from home.
Location: 804 Congress Ave. 
Headcount: 90
Floor plan: 15,000 square feet — plus an additional 8,400 square feet in fresh space at the Bosche-Hogg building
Notable hallmarks: They've got adjustable desks, bike racks on bike racks on bike racks, a dedicated nursing room and plenty of cornhole to go around.
Word on the street: Denzil Long, senior software engineer: I love the great view of the Capitol building and the easy access to public transportation.
Taylor McCaslin, mobile product manager: It's in the heart of downtown! Great coffee downstairs and tons of conference rooms. The space has pretty great natural light too.
Ali Gates, account development representative, outbound: I like the tech in each of the conference rooms. Cameras, iPads for scheduling, screen sharing. It helps to make meetings efficient.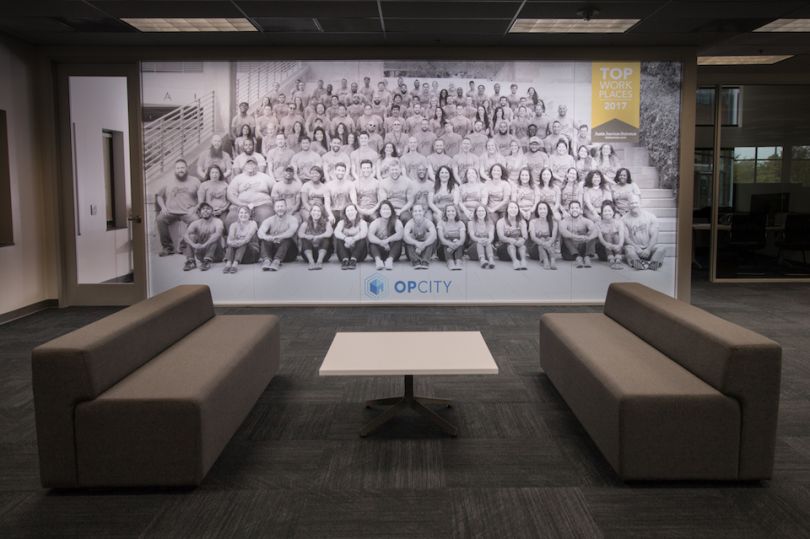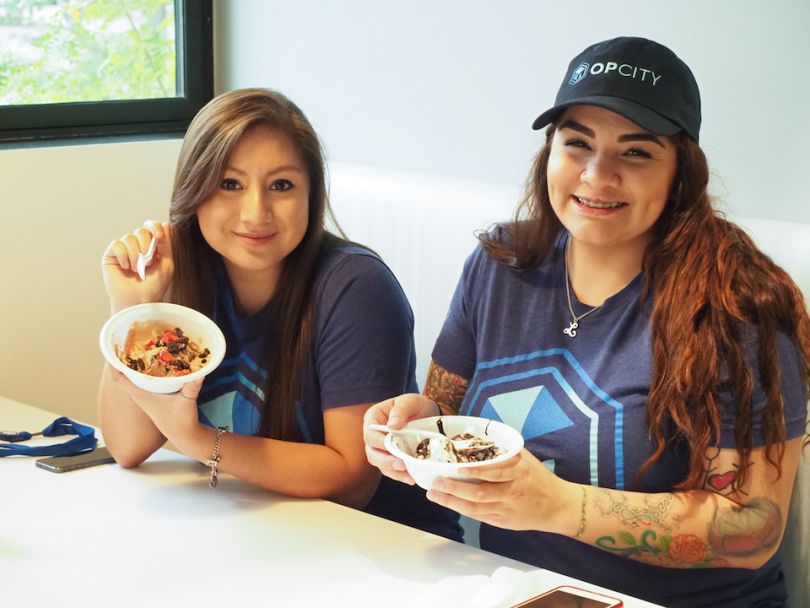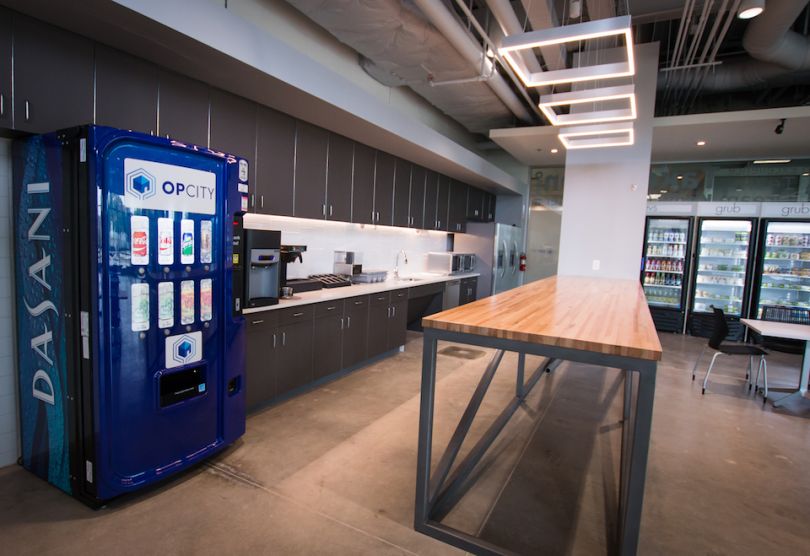 Opcity has moved five times in the last two years to accommodate its rapidly growing team. In November, they locked down a larger location in southeast Austin that can meet their needs as they scale. Don Townsend, Opcity's recruiter for people operations, filled us in on the company's new digs.
Location: 6800 Burleson Road
Headcount: 300 and growing
Floor plan: Just under 55,000 square feet
Notable hallmarks: Plenty of parking, onsite gym with showers, outdoor patio, onsite private disc golf course, a courtyard with ping pong, and an open floor plan with all teammates on the same floor.
Word on the street: Don Townsend, recruiter for people operations: Beyond having more space (things were getting cramped before), the new kitchen with free lunch every day and our own grab-and-go market has been fantastic. Also with the new year, our onsite gym with offered fitness classes helps with our fitness goals.