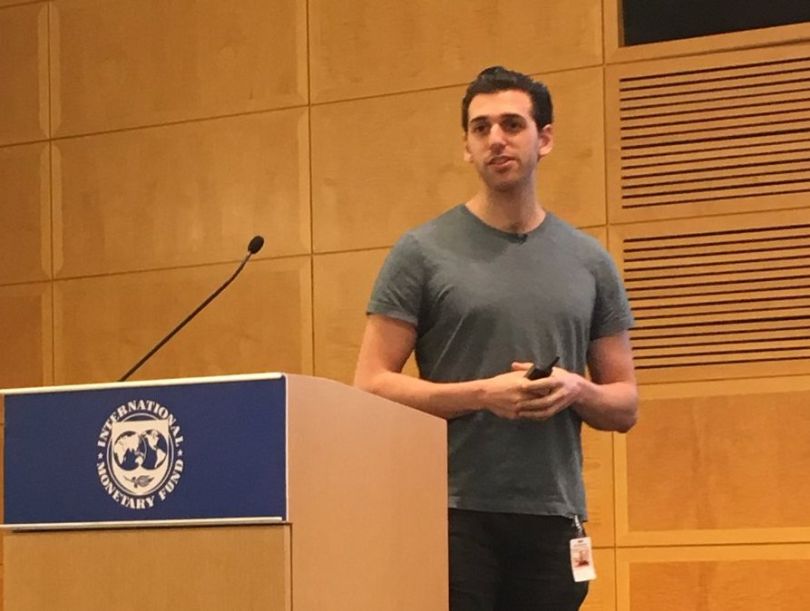 A cryptocurrency startup backed by big time VCs Andreessen Horowitz, Bain Capital Ventures, Digital Currency Group and Pantera Capital, just raised a whopping $125 million, according to an SEC filing.
Launched in New York, Intangible Labs filed its most recent funding round in Austin. According to the filing, 225 investors participated in the round. The company's address is listed on Guadalupe Street near The Drag.
Built In Austin reached out to Intangible Labs for comment about the filing on Friday. The company had not responded as of Monday morning.
Intangible Labs is developing Basecoin, one of the world's first adjustable-supply cryptocurrencies. Unlike fixed-supply cryptocurrencies, like Bitcoin and Etherium, whose values fluctuate wildly depending on demand, Basecoin is designed to maintain a stable value in volatile conditions.
This predictability will make Basecoin a more viable alternative to traditional cash than cryptocurrencies following the Bitcoin model, according to the founders.
Former Princeton classmates Nader Al-Naji, Lawrence Diao and Josh Chen co-founded Intangible Labs, with Al-Naji leading as CEO.
In a Reuters article published last Fall, Al-Naji said Basecoin operates like the Federal Reserve and existing central banks, keeping prices stable while relishing in the advantages of a crypto market like decentralization, its ability to serve internationally and privatization.
In a December presentation at the 2017 Token Summit, Al-Naji said one of the key differences between Basecoin and Bitcoin is Basecoin's set exchange rate, which is uploaded to the blockchain. The blockchain's built in algorithms increase and decrease the supply of the token through Basecoin bonds to keep the exchange rate fixed.
"If you have a Basecoin, it'll be worth $1 today; it'll be worth $1 tomorrow; it'll be worth $1 forever," said Al-Jaji in the presentation.
In November, Al-Naji said the Basecoin network would go live within the next two years.
The Austin tech scene has seen an influx of crypto startups, with companies like Algebraix Data, Factom, BTC Labs and Multicoin Capital having set up shop locally. Intangible Labs has not yet issued a statement regarding April's funding or its Austin ties.