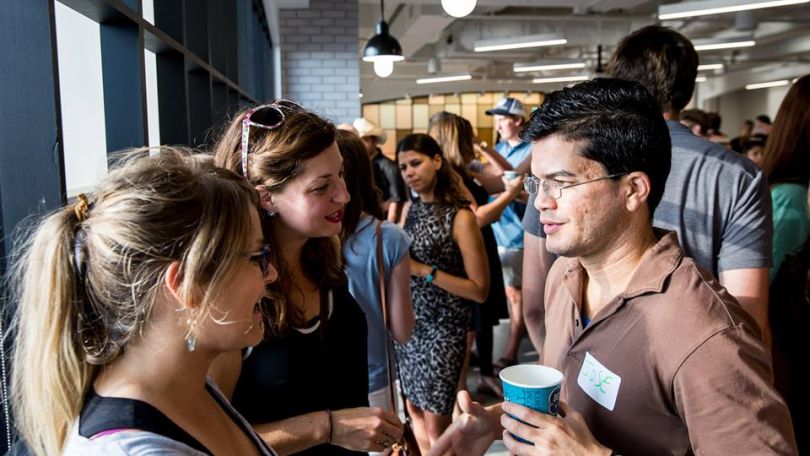 Every week, we bring you the best events in Austin tech. Read on for details, and check out our events calendar for more.
Featured event: Built In Brews at LegalZoom, Aug. 9 at 6 p.m.
Our next Built In Brews will be held at LegalZoom this Thursday night. Join us for this monthly happy hour to network with Austin tech leaders and learn about new career opportunities over some appetizers and drinks. Please register ahead of the event.
ShipStation Support Hiring Happy Hour, Aug. 7 at 6:30 p.m.
ShipStation will host a hiring happy hour this Tuesday at their office located off North Lamar Blvd. Come network, check out the office and chat with the team about ShipStation's open roles in its user success department.
How to Spark an Innovative Culture, Regardless of Size or Funds, Aug. 8 at 1 p.m.
Join Social Innovators at People Fund on E. 17th Street this Wednesday afternoon for a discussion with Rachelle Oribio and Calvin Mays on sparking innovation. The session will include tips for creating the right conditions for innovation, how to experiment and how to create a culture around it.
Our Decentralized Future with Dhruv Bansal, Aug. 8 at 6 p.m.
Head to Capital Factory Wednesday night for Startup Grind Austin's fireside chat with Unchained Capital's co-founder and CSO Dhruv Bansal. Bansal will speak on how blockchain is one of the most important communication inventions of our time.
Summer Startup Pitch and VC Panel: Turn Your Dreams Into Reality, Aug. 9 at 6 p.m.
Team Austin will host a happy hour and pitch event at Native Hostel and Bar & Kitchen on Thursday evening. Five startups will have seven minutes each to pitch their business followed by a seven-minute Q&A from the panel of VCs. The VC panel will feature representative from Capital Factory, Silverton Partners, LiveOak Venture Partners, S3 Ventures and Moneta Ventures.