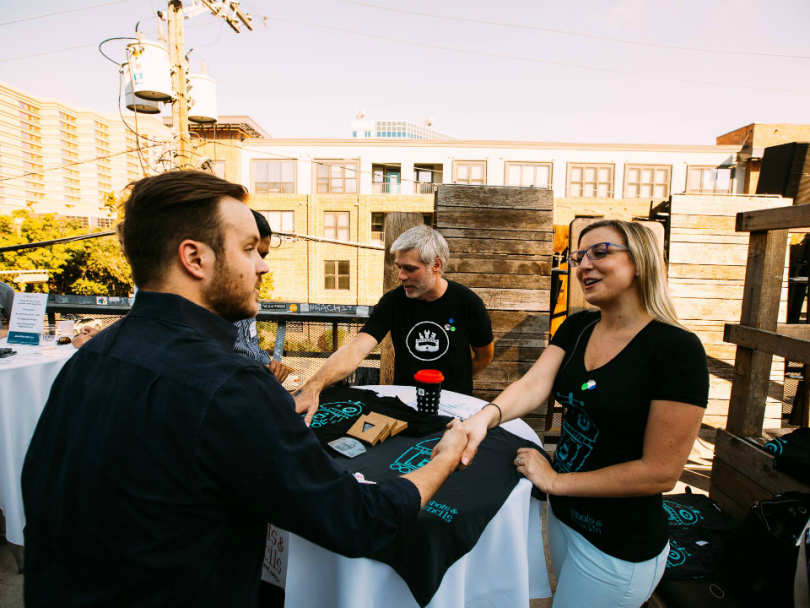 Every week, we bring you the best events in Austin tech. Read on for details, and check out our full events calendar for more.
Built In Austin's Top Companies Hiring, October 2 at 5:30 p.m.
The next installment of Built In Austin's beloved Top Companies Hiring event series is back and better than ever! Bring your resume and your firm handshake to enjoy an evening of networking with 10 of the city's fastest-growing tech companies. Space is limited, so make sure you RSVP today.
Lyft and Austin Tech Alliance Voter Registration Event, September 25 at 10 a.m.
With elections on the horizon, it's time to make sure you and your team are registered to vote. Drop by this local Lyft hub and get your affairs in order so that, come November, you are prepared to exercise your rights!
Ladies Get Paid: How to Negotiate Your Salary, September 26 at 6:30 p.m.
Performance review coming up? Learn how to make the most of your next opportunity to negotiate a raise. This seminar will cover everything from crunching the numbers to analyzing your accomplishments and getting psyched up for the big conversation.
How to Design Your Own Career by Cylance Product Manager, September 26 at 6:30 p.m.
Your perfect career may not be on a job board, but waiting for you to create it. Have an idea and getting ready to take the next step? Attend this seminar to get inspired and learn the tools you need to launch your vision.
Austin Tech and Startup Monthly Meetup, September 27 at 6 p.m.
This monthly meetup sees techies from across the Austin area mix and mingle for an evening of laid-back networking at a beautiful Downtown hotel. Practice your pitch, say hi to familiar faces, or just enjoy the energy of our vibrant local tech scene.