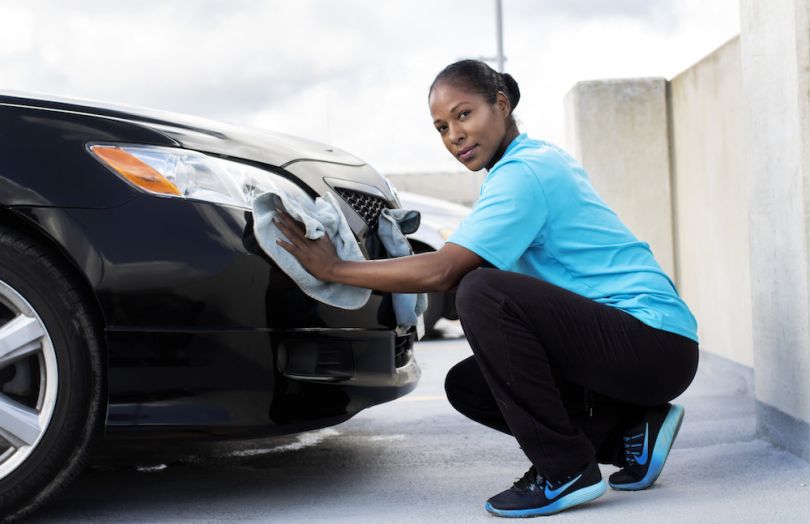 What does it take to launch a startup as a full-time college student?
For Walker Drewett, co-founder and CEO of NuWash, it took washing cars at apartment complexes between the hours of 9 p.m. and 3 a.m. regularly back in 2016.
He and his team of co-founders, three of his close college friends, would wrap up a day of classes during their senior year at the University of Texas then switch gears into building out their car wash business from inside their home. After reviewing reservations, they'd venture into the night to fulfill the wash requests.
The groundwork we laid enabled us to determine what the consumer wants, how we deliver that service and how we set up our technicians for success."
While physically and mentally demanding, the team's night adventures paid dividends.
"For the first 12 months we operated solely in Austin," said Drewett. "Once we gained traction here, we expanded our service to office complexes and individual homes, then to Dallas in July 2017."
Since those long nights, NuWash has washed nearly 30,000 cars at more than 400 office and apartment buildings, plus customer homes. They remained bootstrapped the for first 18 months of service before raising a seed round last summer to bring on a full-time CTO, redevelop NuWash's web application and design a mobile app, which will launch this month.
Their business model has outlived others in the market for a couple of reasons, Drewett said. The first is that, although NuWash's cleaning products are near-waterless, using less than half a gallon per wash, they don't advertise themselves as a waterless car wash.
"We are an eco-friendly, convenient car wash" said Drewett. "Saying we use a 'waterless method' causes questions from the consumers."
Fulfilling the car wash reservations themselves also helped the team establish best practices that they otherwise may have missed.
"That enabled us to determine what the consumer wants, how we deliver that service and how we set up our technicians for success that's scalable across many markets," said Drewett.
But NuWash's biggest adjustment since launch, Drewett said, was pivoting away from a subscription model approach.
"Along with 'waterless,' 'mobile subscription service' is a no-no word in our business," said Drewett. "A recurring service requires a true change in behavior and can turn people off. We had to give people the chance to try us first."
By doing so, they've been able to establish trust early on with their clients, leading to returning customers naturally.
Up next for NuWash? More markets. More employees.
Their team today consists of seven full-time employees and more than 50 NuWash technicians between Austin and Dallas. They plan to add two to six more full-time employees by the end of 2019 as well as grow their technician department by a multiple of three or four.
"We'll be looking to expand into additional markets this year and broaden our service line beyond car washes," said Drewett. "But I'm not ready to share what that consists of just yet."