From keeping employees safe in emergency situations to allowing customers to reach them in new and exciting ways, technology is changing how virtually every company does business.
How do you prepare for the next stage in that evolution? We asked six leading companies from across the Austin tech ecosystem for their insights.
As the automobile insurance sector continues to adopt digital solutions, CCC is helping to lead the way. Naresh Holla, senior director of analytics, helped explain how they are pioneering this shift.
What tech trends are you tracking in 2019, and how do they apply to your industry?
We follow trends within the insurance industry as it moves into a more digitized, mobile and automated arena. By developing next-generation solutions using AI techniques that include machine learning and natural language processing, we're leading this transformation.
How is CCC moving the needle in this arena?
What enables CCC to move the industry in that direction is the availability of more than 25 years of industry data as well access to, and investment in, the vast amount of computing power that cloud and open source technologies provide.
My team is currently focused on moving the company from analytics to the prescriptive end of the spectrum. We are building next-gen analytics on a big data platform using Hadoop and open source frameworks like Spark.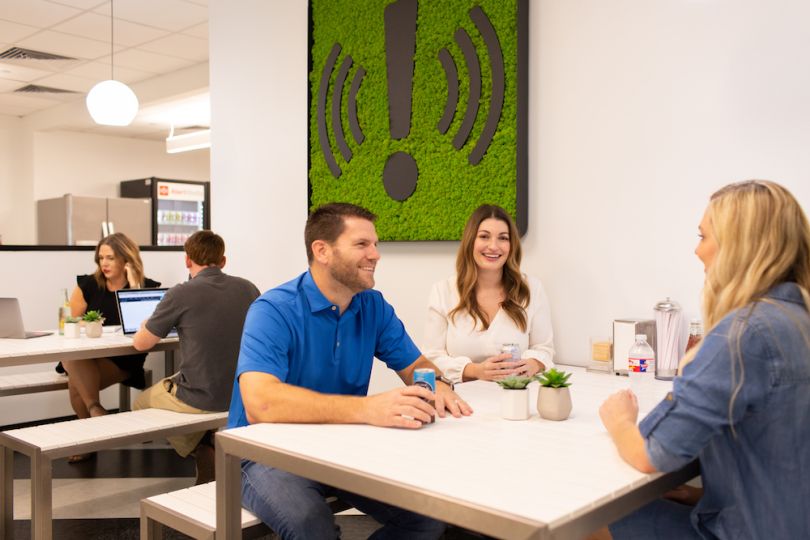 By law, businesses must have means in place to protect their employees from harm. As a company that specializes in workplace emergency communication solutions, AlertMedia pays close attention to how businesses go about protecting their teams. Chief Revenue Officer Brett Andrew elaborated.
What tech trends are you tracking in 2019, and how do they apply to your industry?
One trend we are tracking is the expectations and requirements around employee safety for companies of all sizes, across all industries. These expectations have grown significantly in the past couple of years, and companies want to comply with their "duty of care" — both a legal and moral responsibility to protect employees from unnecessary risk of harm when working at the office or on the road.
How is AlertMedia moving the needle in this arena?
AlertMedia helps our customers fulfill their duty of care by monitoring for threats, understanding their employees' proximity to those threats, and then powering two-way communications to mitigate loss and improve outcomes during emergencies.
Companies committed to strong duty of care programs use their employee safety policies to stand out from the competition and protect their businesses. These duty of care programs ensure business continuity, maintain employee morale, and support employee loyalty and retention.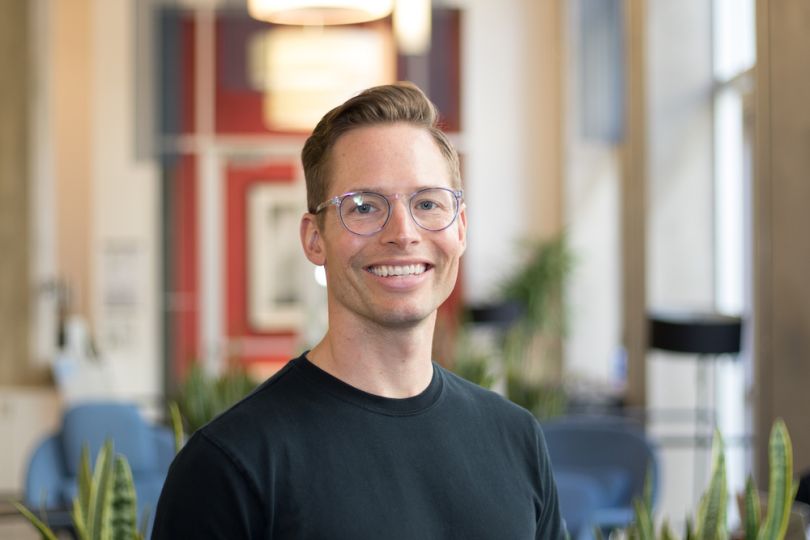 Byron Jones, Optimizely's director of product, said to expect a major shift this year when organizations push for every department to focus intently on the digital customer journey. While that shift happens, Optimizely will be there to support customer experimentation as brands test out what customers like most.
What tech trends are you tracking in 2019, and how do they apply to your industry?
One of the key initiatives for brands in 2019 will be to prioritize integrations. With so many crucial vendors making up a company's technology stack, every platform must have the ability to seamlessly integrate with the others. Open APIs enable easy integrations across technologies and make it effortless to act on customer data you already have. We will see more of the world's leading companies move away from legacy suites and choose best-in-class solutions that offer open integrations to unlock the immense potential of technology.
Additionally, in 2019, customer experience will no longer just be the marketing team's mandate. All teams across a company will need to make customer obsession their guiding principle. It's no longer enough to collect customer data to understand what's not working across your website, product or any device. All teams will need to make actionable decisions on the entire customer journey to create winning experiences.
How is Optimizely moving the needle in this arena?
We integrate with many technology partners, including analytics solutions, data management platforms, content management systems, e-commerce platforms, conversion tracking solutions and more. Many of these integrations are built entirely using public Optimizely APIs. However, we are also committed to building integrations in 2019 with technologies that our customers use and think are important to support digital experience efforts. For example, we're about to launch a new integration with one of the biggest collaboration tools, and we recently launched a Jira integration
The days of completing development before releasing software or products are gone. The best product teams are adding experimentation into their development processes and, in turn, they are able to measure the true impact of the products they build through using experimentation and feature rollouts — both of which are made possible with Optimizely Full Stack. When brands choose open data technologies and put customer centricity at the forefront of everything they do, they foster a culture of experimentation. This is a core value of Optimizely and something we work closely with our customers on, enabling them to develop best practices within an organization so test-and-learn decision making becomes the norm.
While every industry is undergoing its own digital makeover, Brightpearl's associate product manager, Tanya Sadovnichaya, said the biggest overhaul is happening in retail. With rising expectations from savvy internet shoppers, Brightpearl is helping brands exceed customer standards when it comes to the online shopping experience.
What tech trends are you tracking in 2019, and how do they apply to your industry?
AI-driven personal shopping assistants are coming, as is voice commerce. We're at the point now where retailers must, and will, find a way to capitalize as this trend starts to really take off this year. We're also following omnichannel personalization. Seamless and personalized cross-channel service for customers is vital, but many brands still fall short in this area because they don't have access to all their data in one place.
Additionally, for retail businesses to scale effectively, keep up with customer demand and reduce costs in an increasingly competitive market, they must consider automating basic operations. Automatic order creation, fulfillment, invoicing, purchasing, accounting and email marketing are all ways that merchants can confidently and easily automate their business.
How is Brightpearl moving the needle in this arena?
Brightpearl has experienced tremendous growth over the last year because of our ability to service a need from fast-growing brands for a solution that automates their operational processes and supports real-time decision making, which is absolutely vital in today's culture of immediacy for retailers and wholesalers. By enabling intelligent retail and minimizing merchants' direct operational involvement, we give merchants the freedom and insight to build great experiences for their customers.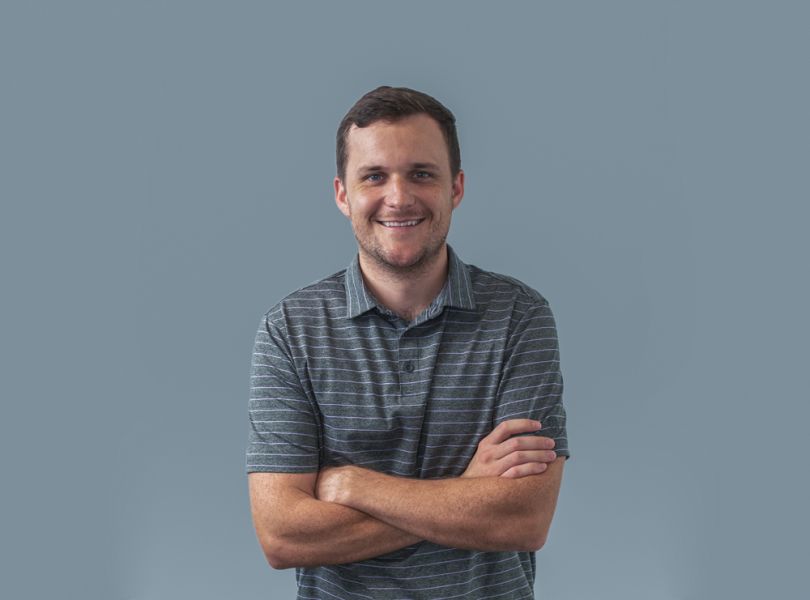 Great website copy is all well and good, but when it comes to making their minds up about a particular good or service, customers often turn to their peers for guidance. Proof helps companies reach broader audiences online through features like notifications about real-time site activity. Co-founder and CTO JP Morgan said the biggest trend he's watching in the upcoming year is an increased focus on personalization.
What tech trends are you tracking in 2019, and how do they apply to your industry?
Personalization. There's an increased expectation that businesses will provide hyper-relevant and delightful experiences from the get-go. Website visitors expect to see a page that speaks directly to their needs and adjusts for their unique characteristics.
We've come a long way from Web 2.0, and I think delight is a necessity for successful companies today. From a product and engineering perspective, this includes incorporating things like incredibly fast response times, stable and well-designed interfaces, and an intuitive UX. When you think of today's web compared to the internet 10 years ago, it looks a whole lot different. And when you think of the internet 10 years from today, personalization and delight will be a big reason for changes you see.
How is Proof moving the needle in this arena?
Proof began with our social proof notification software, which allows sites to show real-time activity on a page. Basically, our software creates notifications that pop up and say "10 people watched the webinar today" or "John from Austin just purchased." Through that product, we ended up identifying a need for personalization software directly built for SaaS businesses.
In 2019, we're releasing our new personalization platform to directly help mid-market SaaS and e-commerce companies speak to and delight their customers as they would in person. We think there's opportunity for SaaS companies like us to implement personalization across the whole sales funnel, and we're excited to help make our customers delight their visitors. We're on a mission to make the internet more delightfully human. If you're interested in helping us reach this big goal, please reach out.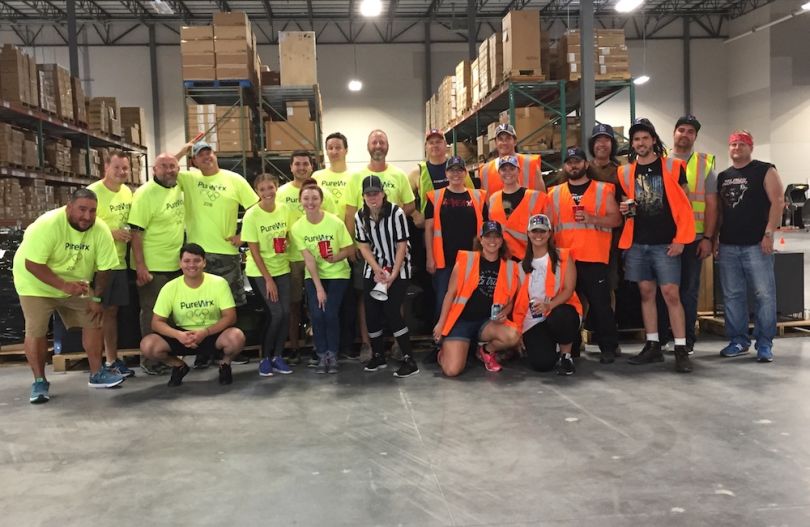 Operating in the telecommunications, service provider and networking hardware industries means finding the right balance of maintaining existing networks while building out the next generation. PureWrx's Product Manager Steve Martinez shed some light on how PureWrx helps companies find that balance.  
What tech trends are you tracking in 2019, and how do they apply to your industry?
Internet service providers are fighting to lure consumers to what will be the next major network transformation, bringing faster speeds and more access around the world. Even as service providers transform their networks, their established legacy network is still their bread and butter and will remain in service for years to come. In many cases, the switches, routers and other equipment that run these legacy networks have gone end-of-life, or been discontinued by manufacturers, and are simply no longer available new. As the network still needs to be maintained and even expanded, service providers don't have many options.
In order to support this gap in the past, customers would turn to the secondary or "grey" market to acquire the products they needed. While service providers were able to support their established networks through this channel, it did put them at risk. Products from the grey market don't have right-to-use licenses or the latest hardware and software revisions, and they are also vulnerable to having counterfeit parts, or being entirely fake, making them vulnerable to security risks and potential network outages.

 
How is PureWrx moving the needle in this arena?
PureWrx provides OEM Certified networking hardware to keep customers safe, compliant and within their budgets. These products allow customers more flexibility when building networking solutions, while also ensuring they have the latest hardware and software revisions or changes for each device. Working directly with manufacturers also gives the peace of mind to customers that each device is genuine and uses genuine parts.
It has also gone a long way in changing how the industry views certified pre-owned products and their benefits. We are also committed to educating our industry and others on the benefits of remanufactured and OEM Certified products offer to both businesses and the environment.