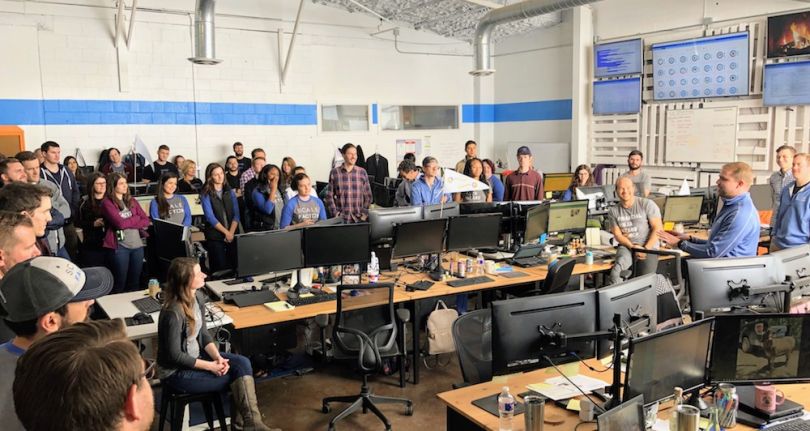 ScaleFactor, an Austin tech company best known for its automated finance and accounting software for small businesses, announced on Thursday that it has raised a $30 million Series B.
The company will use the funding to grow its team and expand its offerings to cover other back-office tasks, like onboarding employees, acquiring insurance and borrowing money.
"People don't start companies to worry about bookkeeping, compliance, taxes, or all these other things that go into running a company," said founder and CEO Kurt Rathmann. "Maybe you love cupcakes and you make the best cupcakes around. If we can give you more time to do that, we know you'll be more successful and able to be more creative along the way, which will ultimately lead to better business outcomes."
The funding comes only six months after the company's previous funding round — a $10 million Series B. And the company has been plenty busy since then.
People don't start companies to worry about bookkeeping."
Starting 2018 with about 30 employees, ScaleFactor now has 120, Rathmann said. In the upcoming year, he expects to hire an additional 150 — primarily in Austin.
"If you look at different parts of the business, they're all growing, from engineering to product, sales, marketing, support and our executive team," he said.
Those new hires include Spiceworks co-founder Francis Sullivan, who is joining ScaleFactor as CTO, and Senior VP of Marketing Robert Gilbreath, who joins the company by way of Shipstation.
Rathmann said Bessemer Venture Partners, which led Thursday's round, approached him about the prospect of investing in the company. Returning investors include Canaan, Broadhaven Ventures and Firebrand Ventures, as well as several angel investors.
According to Rathmann, Bessemer was impressed with the company's growth trajectory — ScaleFactor saw its customer base grow by 700 percent in 2018. To him, that growth signals how underserved small businesses have been in the world of financial software.
"Our mission is to help create more successful small businesses in the United States, and curb the current failure rate," he said. "We love small businesses, and we're fully focused on them."
In venturing into new areas like insurance and lending, ScaleFactor can provide its users with insights derived from their financial information. For instance, if a business owner enters a car purchase into ScaleFactor's accounting platform, ScaleFactor can ask the user if the car is insured. If not, ScaleFactor can help the user find the right insurance for that car.
Those insights can also be used to ensure that the customer carries appropriate business insurance for its industry and size.
A University of Texas alum, Rathmann said ScaleFactor's Austin headquarters has been a significant contributor to his company's success.
"We move fast, like a Bay Area company, but being here in Austin makes it more fun, and is a big draw for us in attracting talent looking for a place to put down roots," he said. "People here love what they do, and they love coming to work every day. So we're just going to keep doing that."