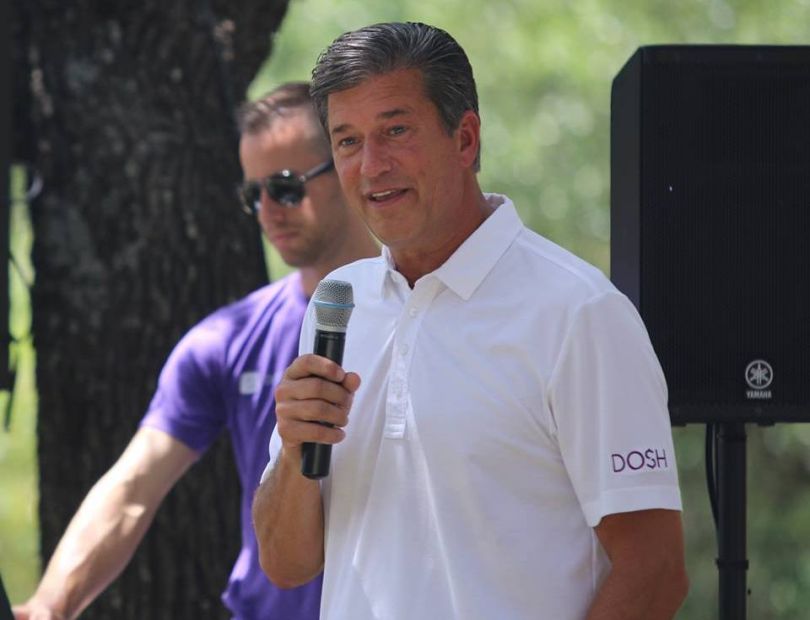 Dosh is keeping its foot on the gas.
The fintech startup announced today that it has closed a $40M Series B, led by Goodwater Capital and Western Technology Investments. PayPal, BAM Capital and Anthem Venture Partners also participated in the round. Dosh's Series B comes less than a year after the company closed a $44M Series A. According to TechCrunch, the round puts the company's valuation at a cool $300 million.
"We have been successful at bringing in great investors and capital because of how significant the opportunity is to create a company that rewrites the rules for effective advertising and also positively impact millions of people's lives," said a company spokesperson. "This most recent round of financing and our company valuation has further shown investors we are building a company of significant value and scale." 
Dosh will use the new funding to continue to improve its technology to help brands more seamlessly reach consumers while ensuring they only show relevant ads. They also intend to grow their team and create personalized experiences for consumers. 
"Our main priority is to continue to build out our technology, across both the consumer app and merchant platform, as well as hire the strongest, highest-caliber talent we can to continue to grow our team, specifically focused on data science, product, engineering, sales, and merchant success," said a company spokesperson. 
Dosh offers a rare win-win scenario in the digital advertising ecosystem — consumers get cash back on retail purchases and brands improve their targeting and waste less money on digital advertising. The process only improves as the company scales, as there is more and better data to work with.
Dosh works with big consumer brands across a variety of verticals, including Dunkin' Donuts, Sephora and Pizza Hut. Dosh doled out $50 million in cash back to consumers in 2018, a year in which its app climbed to the top spot on the Apple App Store's shopping category.
"Dosh's mission is to put billions of dollars of wasted advertising spend directly into consumers' pockets," said Goodwater Capital co-founder and Managing Partner Chi-Hua Chien in a statement.  "They are the clear leader in the rapidly growing card-linked offers market and we are confident this latest round of funding will accelerate their achievement of that mission."