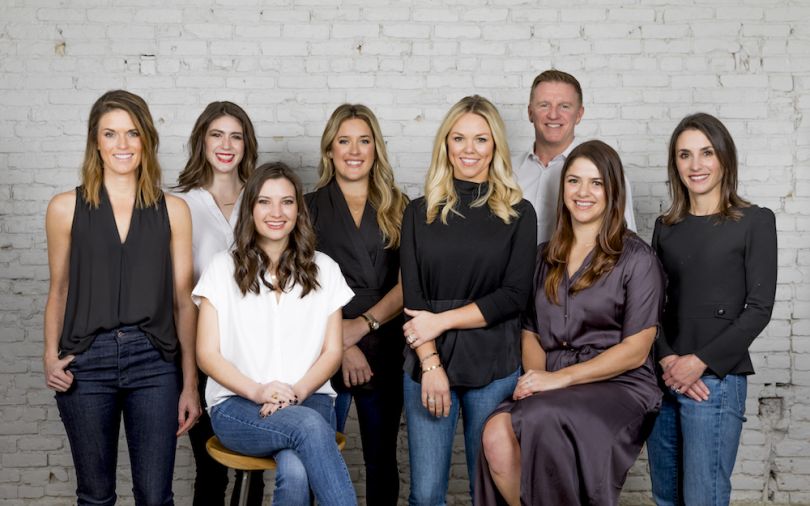 The Austin fashion tech sector sits in the shadows of giant markets like New York City and Los Angeles. But with brands like Kendra Scott, Stitch Fix and Outdoor Voices having serious Austin ties, people have begun turning their heads to the Texas capitol.
Another local company that has been quietly brewing a significant following is Rank & Style, an online platform that ranks and recommends fashion, beauty and lifestyle products through curated top 10 lists.
The startup launched in 2013 from New York, but a trio of Austinites purchased the company in 2016.
We're incredibly passionate about growing the fashion industry presence here in Austin."
Since Jamie Chandlee, Beth Zerdecki and Dalton Young took over, the local company has quietly grown a monthly base of more than 1 million users and has secured partnerships with some of the biggest retail brands, including Nordstrom, Gap, J. Crew, Urban Outfitters and Sephora.
"I can't believe how much we've grown this business in three years," said Chandlee, who leads as CEO. "We've been so heads down since acquiring it; I couldn't be prouder."
Rank & Style also turned a profit since the acquisition by increasing annual revenue by 300 percent between 2016 and 2018.
Zerdecki, Rank & Style's CPO and CMO, attributed this growth to the technical makeover they implemented, which included bringing engineering in house with the hiring of Troy Green as CTO.
"We completely relaunched our site," said Zerdecki. "Through that process, we leveraged heat maps, conducted customer surveys and met with customers in person to ensure we were evolving the site so that it served the customers best. This resulted in a major lift for the business and organic traffic."
Rank & Style streamlines online shopping by curating lists of the most popular items across retailers. Its proprietary algorithm ranks products by sifting through user reviews, retail top seller lists, editorial recommendations from reputable sources like Vogue and InStyle, and social buzz. Each product then receives a final score to determine its position.
Black leggings have been the queen of content."
"Black leggings have been the queen of content," said Chandlee, adding that Rank & Style's most popular lists often include basic items found in most closets.
While a majority of the lists are generated based entirely on top-selling products across retail, others come from sponsored partnerships — that are labeled as such and feature top products from within that brand.
Zerdecki said that in addition to the partnerships, a majority of Rank & Style's revenue comes from affiliate links— that is, anytime someone clicks through its site and purchases something.
As for the year ahead, Chandlee said their team will remain focused on growing all sectors of the business with an emphasis on product, digital marketing and data science.
"We have major product announcements coming in the next few months," said Chandlee.
The team of 10, which includes two recent full-time hires that interned with them through the University of Texas's Textile and Apparel School program, will also continue to expand.
"We're incredibly passionate about growing the fashion industry presence here in Austin," said Chandlee. "There is talent here, and we're able to make this business grow even though we're not in New York and LA."