Spring, R, 10M-20M amount
3 Companies

Like many startups, we saw a problem and set out to solve it. HotSchedules was born when two restaurateurs, David Cantu and Ray Pawlikowski, set out to help restaurants work smarter through technology. As time passed and the industry continued to evolve, our customers turned to us to solve their biggest challenges with innovative technology.

Artificial Intelligence • Machine Learning
New Knowledge is a fast-growing information integrity company on a mission to bring authenticity to the Internet. We use artificial intelligence and machine learning to help brands identify the groups (Internet Factions) that drive online conversations. Our technology unlocks the hidden map of the Internet.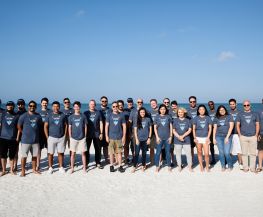 Big Data • Machine Learning
Pinpoint is the first advanced analytics platform for software engineering. By applying machine learning to activity from a range of software lifecycle systems (Jira, GitHub, GitLab, BitBucket, SonarQube, etc.), Pinpoint gives leaders a true view of costs, results, efficiency and performance.