Other, Machine Learning, 10M-20M amount
3 Companies

Fintech • Machine Learning
RunTitle is the largest database of mineral ownership information in the U.S. Our mission is to spur innovation in the oil and gas industry and make investing and owning in this space data-driven and transparent.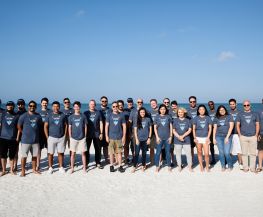 Big Data • Machine Learning
Pinpoint is the first advanced analytics platform for software engineering. By applying machine learning to activity from a range of software lifecycle systems (Jira, GitHub, GitLab, BitBucket, SonarQube, etc.), Pinpoint gives leaders a true view of costs, results, efficiency and performance.

Artificial Intelligence • Machine Learning
New Knowledge is a fast-growing information integrity company on a mission to help our clients understand what's real and what's not on the internet. We use AI and ML to alert brands to potentially damaging online campaigns, and we are revolutionizing the way companies and industries make sense of disinformation, echo chambers, and filter bubbles.