HR Tech, Robotics, 1M-5M amount
2 Companies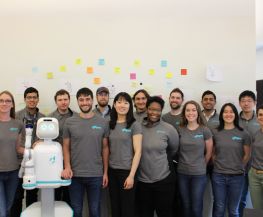 Artificial Intelligence • Healthtech
Diligent is an A.I. company with a vision to transform the future of work. We create robot assistants that free people up to focus on the creative and problem-solving aspects of their jobs. Moxi is our hospital service robot that helps nurses and other clinical staff with logistical, non-patient-facing tasks so they have more time for patient care.

Artificial Intelligence • HR Tech
AUTHORS helps agents and publishers manage their submission work flow, as well as discover new manuscripts that match their criteria. Like match.com between agents, publishers and writers. For the writers, our service creates a media-rich submission that promotes both their work and themselves.