Machine Learning, Beer on Tap, Employee Stock Purchase Plan
3 Companies

Artificial Intelligence • Machine Learning
New Knowledge is a fast-growing technology company on a mission to help our clients make sense of the internet. We use AI and machine learning to alert brands to potentially damaging online campaigns, and we are revolutionizing the way communities, companies, and industries respond to the spread of disinformation.

Information Technology • Machine Learning
UiPath is the fastest growing enterprise software company in history. We deliver the most advanced Enterprise RPA Platform, built for business and IT. Our vision is one robot for every employee.
---
Group brainstorming sessions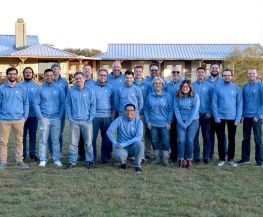 Big Data • Machine Learning
Pinpoint is the first advanced analytics platform for software engineering. By applying machine learning to activity from a range of software lifecycle systems (Jira, GitHub, GitLab, BitBucket, SonarQube, etc.), Pinpoint gives leaders a true view of costs, results, efficiency and performance.