Recreational Clubs, Django, Scala
2 Companies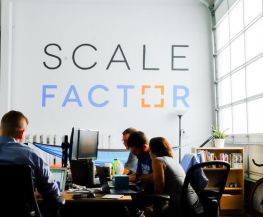 ScaleFactor is the smart finance software that is changing the way modern businesses operate. By automating complex bookkeeping tasks and translating financial information into usable business insights, ScaleFactor is enabling business owners, managers, and entrepreneurs to focus on what they love: running and growing their business.
---
Health Insurance Benefits

With OutboundEngine, you get a team of marketing experts who go to work for you every day. We create original content for our clients, automate their email campaigns, update their social media profiles, and ultimately help them grow their businesses and drive long-term value for their customers.
---
Volunteer in local community