Django, C++, 201 - 500 employees
2 Companies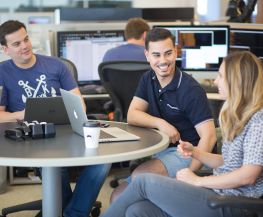 Hudson River Trading brings a scientific approach to trading financial products. We have built one of the world's most sophisticated computing environments for research and development. Our researchers are at the forefront of innovation in the world of algorithmic trading.
---
Flexible Spending Account (FSA)

Keller Williams Realty International
Artificial Intelligence • Cloud
Keller Williams is the foremost provider of real estate solutions, offering the most comprehensive end-to-end portfolio of products, services and training in the industry. Our team converts agent challenges into opportunities in the areas of: relationship management, collaboration, transaction management, education and consumer engagement.
---
Flexible Spending Account (FSA)