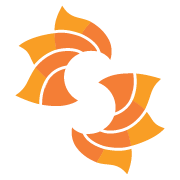 Account Executive
Overview
Who you are: Do you have an aggressive-meets-approachable sales DNA and Web 2.0 media savvy? Are you a hunter who strives to close deals? Then you'll be a perfect fit here at Spiceworks in helping drive multi-faceted advertising deals! You'll work with leading tech brands looking to leverage Spiceworks' innovative social business platform to take their marketing initiatives (and bottom line) to the next level. And, in the process, you'll help double our company's annual revenue.
Who we are: Launched in 2006, Spiceworks is an Austin-based company that's shaking up the tech space and transforming how products (hardware, software, and IT services) are marketed and sold to millions of IT professionals around the world. Thousands of tech brands (including Microsoft, Dell, HP, and Rackspace) use Spiceworks to reach and connect with these IT pros. Historically a tough market to reach, vendors love the unique ways Spiceworks helps them connect with this elusive market… so much so that Forbes touted us "the future of media." 
Responsibilities
Your day-to-day (as a top notch Online Media Account Exec, you'll):
Hunt down and discover new business opportunities
Go beyond the chase to cultivate prospects into paying clients
Roll up your sleeves and work with our market intelligence team to understand your prospect's business challenges
Devise and pitch sale proposals that speak to client needs, and get them to say "yes"
Oversee client success (and renewal revenue!)
Qualifications
What does it take to do this job?
Passion for the hunt. And a proven prowess for getting thru to "the kill." All amid a fast-paced environment.
3-5 years' experience in advertising sales - specifically internet-based media products (ideally new media/Web 2.0)
Proficiency in structuring and closing complex deals with multiple variables
Strong analytical, organizational and interpersonal skills (People like you. Listen to you. And trust you!)
Strategic, sophisticated deal planning and negotiation
Track record of success in a start-up or fast-growth environment a major plus
Maniacal self-motivation and time management and personal accountability
Collaborative, team-player sensibilities
Proximity to Austin area (Relocation options available!)
Bachelor's degree
Read Full Job Description