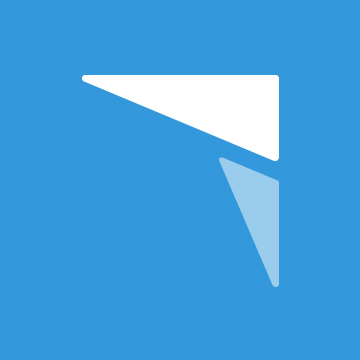 Business Intelligence Analyst
What we do:
TrendKite is transforming the way the world views earned media - and we're making life better for PR professionals in the process. Our platform harnesses big data and analytics to easily measure the impact news coverage has on a brand's reputation, website traffic, and business goals. As a venture backed, high traction startup, we're disrupting a huge existing market while helping companies like Nike, Google, Delta, SXSW and hundreds more turn PR coverage into real business impact.
Our Culture:
The TrendKite team is smart, passionate, and loves the hands-on hard work it takes to build a great company. As a company, we work hard, play hard, and do everything we can to make our customers wildly successful. We're a motivated group with a passion for start-ups and the wild but rewarding ride they entail. Enjoy doing stuff outside of the office? Us too! We celebrate our successes outside of work and take care of our people with solid benefits. 
TrendKite is looking for an experienced Business Intelligence (BI) Analyst with a Data Science background. This person will be responsible for building, managing and growing a world-class BI infrastructure for TrendKite. The ideal candidate will have experience and background in a similar role at a high growth startup with deep expertise in building cross-functional, cross-departmental reporting infrastructure. This is a ground floor opportunity at a game changing marketing technology company with incredible upside to personal and professional growth. If you are highly motivated and thirsting for a place to put your skills to work and get a professional edge, look no further.
What you'll do at TrendKite:
Write elegant SQL to pull data from lots of tables across multiple data stores to create visual stories
Manipulate and analyze complex, high-volume, high-dimensionality data from varying sources using a variety of tools and data analysis techniques
Build statistical and machine learning models, what-if scenarios with your data science skills
Design, Develop and automate the company's reporting & KPI infrastructure for individual users, managers, executives and the CEO
Be a team player and help TrendKiters make data driven decisions
What you MUST bring to the table:
Hands-on experience with BI Tools like Tableau and Periscope
Expert level knowledge of SQL & above average DBA skills
Programming background in Python, NumPy, Pandas, R
Solid experience with ETL processes and tools
Data warehouse experience - Redshift or Big Query
Data extraction and reporting experience with Salesforce, Marketo, Eloqua, HubSpot, Google Analytics, Google Adwords
Be a Microsoft Excel master
Previous experience in D3.js or other leading charting libraries
Data science expertise- working knowledge of reinforcement learning, recommender systems, probabilistic graphical modeling and computational optimization
Bachelor's degree or higher in a STEM discipline preferably Math/Statistics/Physics
Bonus if you have:
Experience in visual data storytelling, Edward Tufte or Stephen Few workshop attendance in the past
Hands-on experience working with massive data sets in the media space
TrendKite is proud to be an equal opportunity employer, seeking to create a welcoming and diverse environment.All qualified applicants will receive consideration for employment without regard to race, color, religion, gender, gender identity or expression, sexual orientation, national origin, genetics, disability, age, or veteran status.
Read Full Job Description