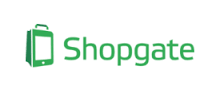 Digital Marketing Specialist
Your Mission: 
Do you want to be part of a world class organization that is experiencing explosive growth and changing the way people shop online?
We are looking for a Digital Marketing Specialist who will use his/her knowledge to create digital marketing assets; emails, social media posts, and advertising. You will create and execute successful keyword management, creative testing, and bidding strategies on PPC search engines to effectively achieve customer acquisition goals. In short, you will run email marketing, organic and paid search, social media and analytics.
What you'll do on a daily basis:
Build landing page experiences to support advertising and content-driven initiatives to improve lead acquisition and conversions
Research, develop, and manage a comprehensive search engine strategy with external and internal partners to drive qualified traffic from major search providers (Google, Bing, Yahoo) through organic, paid and retargeting programs
Utilize analytics capabilities to establish program baselines, measure performance, develop new strategies, and report progress towards targeted business objectives
Provide back-up support to facilitate content publishing requests, product launches, and new development on website initiatives to build brand awareness, increase site traffic, drive sales opportunities, and improve client engagement
Measure and analyze campaign data, balancing individual keyword and campaign lifetime value with customer acquisition costs.
Coordinate forecasts and budgeting with VP of Marketing
Work with designers and marketing team to concept new landing page designs and optimize conversion funnels.
Drive continuous team improvement and implementation of best practices through all paid channels.
The right fit:
Experience in eCommerce software
Google Adwords certified
Google analytics certified
Hubspot certified with experience in developing nurture programs
Salesforce experience
Experience with organic and paid social media
Strong analytical skills, organizational skills, and high attention to detail
High level of independence and efficiency
Excellent communication and interpersonal skills
Solid understanding of lead generation conversion funnels
Organic SEO experience
This job is right for you if you have:
Bachelors' degree or equivalent required
Digital marketing experience (SaaS or ecommerce industry experience is a plus)
Functional expertise in multiple digital marketing disciplines including: search engine optimization, search engine marketing, analytics, usability, and website management using industry standard tools
Well-versed in digital marketing industry trends, best practices, and client behaviors
Ability to work independently and cooperatively within a team environment to achieve business objectives and proactively support the needs of key business partners
Extensive experience building effective cross functional relationships and navigating the complexities of a large organization to manage project deliverables
Excellent communication skills; timely follow-up, ability to articulate objectives, strategies and tactics to various teams and levels of management
Strong organizational skills and project management experience; ability to manage and prioritize multiple projects simultaneously
Read Full Job Description