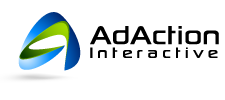 Paid Social Strategist
POSITION SUMMARY
We are looking for an experienced Manager, Paid Social to join the AdAction team in our quickly expanding Austin, Texas office. The candidate should be a strategic, metrics-driven, and enthusiastic solution-driver with a blend of knowledge across performance marketing, analytics, and media execution. This role is responsible for developing and overseeing paid social campaigns, driving revenue, and expanding our product offering to our growing list of amazing clients, including Zynga, Yelp, Electronic Arts, Lyft, and many others.
RESPONSIBILITIES
Develop integrated paid media strategies for various mobile app clients across Facebook, Snapchat, Instagram, Twitter and others.
Collaborate with Business Development and Account Management to achieve the ideal performance partnership with each advertiser.
Approve media mix and guide research efforts to drive robust media plans.
Manage media planners and assistant planners and report directly to the Director, Paid Social.
Manage the real-time bidding strategy of campaigns across traffic sources, utilizing data, targeting, and optimization tools.
Measure and report performance of campaigns and assess against ROI targets.
Test new creative approaches and technologies, and seek out continuous improvement for content creation.
Oversee margin management across campaigns.
EXPERIENCE & QUALIFICATIONS
BA/BS degree required; advertising, communications, mathematics, engineering, or science majors preferred.
3 – 5 years experience in media strategy and/or media planning and buying, including at least 2 years focusing on paid social media.
Expertise in paid social media strategies a must, experience with mobile app marketing a plus.
Comfortable overseeing campaigns with ad spends in the amounts of $50,000 – $100,000 daily.
Demonstrated ability to synthesize complex campaign requirements into clear media proposals.
Ability to work in a team structure that fosters collaboration.
Solid computer skills and proficient experience with MS Excel (pivot tables), Tableau, and PowerPoint.
Positive, energetic, and motivated personality.
Must be accountable and enthusiastic about the mobile app space.
Energetic and passionate about your career.
Must be results-oriented and possess an entrepreneurial spirit that thrives in a demanding, fast-paced work environment.
BENEFITS AND COMPENSATION
We offer a flexible work schedule, including generous PTO, and a benefits package including health, dental, matching 401k, and vision insurance. Starting salary to be determined commensurate with qualifications and experience.
Read Full Job Description