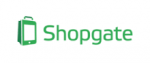 Shopgate was designed for retailers of all sizes to create, maintain and optimize exceptional mobile shopping experiences. Shopgate offers everything online retailers need to be successful in mobile. Our leading software-as-a-service (SaaS) enables online stores to easily create, maintain and optimize native apps and mobile websites.

Your Mission
Work it harder, make it better, do it faster, makes us stronger. Do you want to revolutionize the mobile shopping experience of our customers? Do you want to be part of a world class team that is experiencing explosive growth and changing the way people shop online?
At Shopgate we develop shop interfaces connecting external shopping cart systems with our SaaS solution that are internationally used by our clients. As part of our team you will contribute to the structured concept and development of API modules for shopping cart systems that are connected to Shopgate as well as maintaining the APIs themselves.
What You'll Do on a Daily Basis
Development of modules and custom adaptations for shopping cart systems like Magento, Hybris, Demandware, Shopify, BigCommerce or Volusion
Implementation of new API functions to export and import data such as products, customers and orders
Solving problems and assisting in the installation of modules
Technical consulting of key accounts and enterprise customers
Providing cost estimations for custom adaptations
Communicate with the development team in Germany on a regular basis
The Right Fit
Experience with at least one major shopping cart system like Magento, Hybris, Demandware, Shopify, BigCommerce or Volusion
Experience with databases (e.g. MySQL) and object-oriented programming in PHP
Knowledge of Unit-Test-Frameworks (e.g PHPUnit or JUnit)
Confidence in dealing with modern IDEs and Git
Debian server and SSH skills
Analytical thinking and a systematic and structured procedure
Ability to put business value in comparison to effort
Very good communication skills as well as high problem solving skills
Passion for giving attention to detail without forgetting about the big picture
What We Offer
Free choice of hardware (Linux, Windows and Mac OS X) and favored software
You may attend exciting conferences every year to boost your professional development
Choice of subsidized parking for our downtown Austin office
Comprehensive health insurance starting on your first day at Shopgate
An incredible company culture based on teamwork, self-responsibility, continuous learning and constant adaptation to changing conditions
International and vibrant environment with a vision and strategy to change the shopping behavior of millions of people
Office happy hours and quarterly parties - we work hard and play hard!
Free coffee, fruits and healthy snacks - don't worry, we also have sweets and candy ;)
Company Reviews
Every day there are new problems to be solved and new and exciting ideas to explore. The challenges I encounter day to day, as well as overcoming them with my stellar team, gets me up in the morning.

Charles Katalenas
Market Research Team Lead
at Shopgate
As far as perks and benefits, we have GREAT medical benefits, Gold's Gym, Luxe, commission, company outings, food and well…Having the optional beers available isn't too shabby either.

Jenna Hackathorn
Market Research Analyst
at Shopgate
Find more startup and tech jobs in Austin