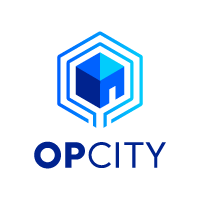 Product Manager, Business Automation
About Opcity:Opcity helps real estate brokers, lenders and settlement service providers serve online customers. The number of home buyers/sellers who start their process online is growing much faster than the industry as a whole. Opcity makes the real estate experience better by instantly and seamlessly matching consumers to the best agent for them, and facilitates the buying and selling process by connecting and coordinating the vital services within the home buying/selling ecosystem. Through its proprietary matching algorithm and SMS live-transfer and mobile application distribution platform, Opcity is able to instantly connect the best agent with the highest probability of conversion to the right consumer at the right time. Opcity's matching model is based on sixteen (16) years of agent historical performance, predictive analytics, and a learning model of iterative improvement. Opcity's network of providers, technology platform and toolkit allow Opcity to be the primary concierge for the consumer during the home buying/selling experience.
Description:As a Product Manager, you'll bring together engineers, designers, and customer-facing teams to build great products that are useful and delightful. You'll help us think through product concepts, execute on our product roadmap, and help us plan our long-term business objectives. We are a fun team that values diversity, and we look forward to meeting you.
Duties & Responsibilities:
Define high quality, simple product roadmaps based on team strategy and vision
Develop detailed, crisp business requirements and user stories that can be used to create product specifications and architecture for each product and application
Manage prioritization and trade-offs among customer experience, performance, and operational support load
Collaborate gracefully with design, engineering, and data science teams internally and externally to deliver on the vision
Conduct tests and experiments to validate or invalidate your assumptions and hypotheses
What We Like to See / Measures of Success:
Vision - You have an eye for great products, and advocate for new features with quantitative and qualitative reasoning
Customer Focus - You comprehend and advocate for the product and our customer's needs; you bring strong customer empathy and experience driving product direction and execution based on customer needs
Decisive - You can translate ambiguous or conflicting inputs into solid action plans and precise requirements
Attention to Detail - You sweat the small stuff, and you raise the team's standards for quality and attention to detail
Communication Skills - Clear, concise written and verbal communication skills; experience crafting epics, user stories, and tasks
Planning - Lead cross-functional participation in planning and execution; direct product development toward the highest-ROI opportunities
Speak Design/Engineering - You speak design and can produce basic wireframes; you understand and can represent the technical implications of a product strategy
Data-Driven - Experience with SQL and establishing metrics to guide prioritization a plus
Key Competencies
5+ years of product development experience at a leading technology company
2+ years of product management experience at a leading technology company
What We Offer:
Working with a highly-motivated team with a proven track record of success that also has a lot of FUN!
Casual work environment, rewards, recognition and fun events
Competitive pay plus equity/stock in a fast-growing startup
Medical, Vision, Dental, Disability and Life Insurance plus Flexible and Dependent Care Spending Accounts
Investment in growing your career and providing you opportunity to have an immediate and massive impact on a growing company with a revolutionary business model
Starting Early November:
Onsite gym with showers and lockers
Free lunch provided daily
Located on private members only disc golf course
Working Conditions Operates phones, computers, fax machines, copiers, and other office equipment.
*No relocation is provided for this vacancy, local candidates preferred. Must be eligible to work in the U.S. for any employer.
Diversity is important to us, therefore, Opcity is an Equal Opportunity Employer regardless of age, color, national origin, race, religion, creed, gender, sex, sexual orientation, gender identity and/or expression, marital status, status as a disabled veteran and/or veteran of the Vietnam Era or any other characteristic protected by federal, state or local law. In addition, Opcity will provide reasonable accommodations for otherwise qualified disabled individuals.
Read Full Job Description