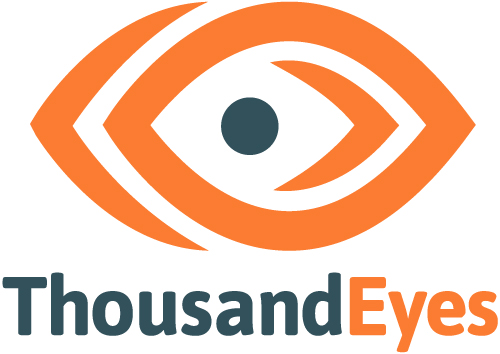 Sales Enablement Manager
About ThousandEyes
The name ThousandEyes was born from two big ideas: the power to see things not ordinarily possible and the ability to collect insights from a multitude of vantage points. As organizations rely more on cloud services and the Internet, the network has become a black box they can't understand. ThousandEyes gives organizations visibility into the now borderless network, arming them with an accurate understanding of how the network impacts their applications, users and customers. ThousandEyes is used by some of the world's largest and fastest growing brands, including all of the top 5 global software companies, 5 of the top 6 US banks, and 45 of the Fortune 500. ThousandEyes is backed by Sequoia Capital, Sutter Hill Ventures, Tenaya Capital, Google Ventures and Salesforce Ventures, with headquarters in San Francisco, CA.
About the role
The Sales Enablement Manager, who reports to the Director of Sales Enablement, is primarily responsible for the planning and implementation of training programs to help the SDR, CSR and RSM team reach productivity as quickly as possible.
The ideal candidate will work closely with the Sales Management Team to create new programs and related curriculum for the growing sales organizations as well as Channel Partners.
This individual will work closely with the Product Marketing, Sales Engineering, and Sales Teams to customize the training curriculum for each related role. The ideal candidate is a high energy individual with experience in networking and cloud computing, solution sales, training, content development, and delivery of material via classroom instruction, Webinars, Online Training as well as written format (.DOC, .PPT, Blog) and recorded format (Video, Audio, Voice-over).
 Responsibilities:
Conduct needs assessments, interviewing existing sales representatives and executives, shadow sales calls, study sales results and come up with a training plan to address gaps across the various teams.
In collaboration with Director of Sales Enablement, build and deliver comprehensive sales enablement curriculums by role (SDR, CSR, RSM, SE, CSM). Design and develop in-person and online training curriculum optimized for information retention and engagement.
In collaboration with Product Marketing, Lead the development of technical training materials for distribution across the global sales organization. Topics range from Networking Technology Training, ThousandEyes Use Cases, Product Demo, Product Updates, and Competitive Training.
Create, update, and improve internal facing sales collateral, including but not limited to presentations, playbooks, competitor battle cards and objection handling.
Develop and manage certification programs around technical and sales acumen including, but not limited to, demo certifications and new product knowledge, and Value Selling.
In collaboration with Director of Sales Enablement scope and design an online depository of Sales and product collaterals easily accessible on a timely manner by the team.
Take a data-driven approach to assessing the effectiveness of sales enablement initiatives.
 Requirements:
Excellent oral and writing skills.
Excellent organizational skills.
Self-starter and self-sufficient; history of producing exceptional work with minimal supervision.
Extroverted personality. Should be able to develop great and trusting relationships with trainees and the sales team as a whole including Sales Management.
Strong collaborative partner with ability to work with multiple teams.
20% travel required.
Read Full Job Description