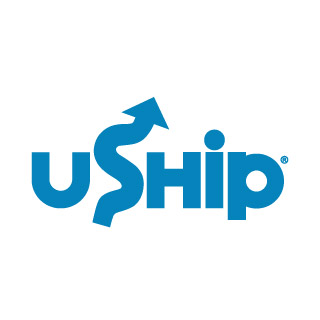 Technical Business Analyst
Company Overview
uShip is the world's first and largest shipping marketplace. Consumers and businesses can compare and book bids from hundreds of thousands of customer-reviewed transportation service providers, ranging from independent owner-operators to the largest freight carriers and brokers. Customers save money and service providers use their empty cargo space – everyone wins! We're an Internet company focused on solving a real-world problem and having loads (pun intended) of fun along the way. Our service providers were even featured in A&E's real life drama, 'Shipping Wars.'
Since launching uShip in 2004, our mission has been to be the world's leading online solution for shipping anything, anytime, anywhere. We are passionate about empowering buyers and providers of transportation services to efficiently conduct business on an unbiased, transparent and competitive platform.  uShip is headquartered in Austin, TX .
If you are a motivated, smart, and driven individual who wants to work in an energetic and entrepreneurial environment with outstanding career and growth opportunities, then this is the career opportunity for you! 
POSITION OVERVIEW
We are seeking a Technical Business Analyst for a high performing Agile Development Team. This position is responsible for helping lead the development team tactically through the lifecycle of a feature and release. It includes research, requirements vetting and definition, project management, and presentations to our stakeholders and development teams. The ideal candidate will have a background in software development in an agile environment with experience scoping large technical projects, writing technical documentation, and collaborating with developers to deliver projects on time and with the necessary requirements.
RESPONSIBILITIES
Own technical requirements definition for Enterprise level software offering

Write user stories that communicate business goals and detailed acceptance criteria

Proactively make sure developers have enough context for their work

Facilitate conversations between customers and developers to elicit precise requirements and build a shared understanding of present and future capabilities

Complete documentation for project development efforts including case studies, test plans, process maps, API documentation, etc

Help Product Managers coordinate product launches with the teams responsible for support, training, and external announcements

Work with our reporting and analytics team to monitor metrics post-launch and report back to stakeholders
Identify and prioritize technical opportunities
REQUIRED SKILLS
B.S. Degree; business, computer science or comparable is a plus

Minimum 2-3 years experience working in a Technical BA capacity

Experience writing technical user stories and collaborating with developers to refine/groom them

Past software development experience preferred

Experience with SQL Server databases is a plus

.NET Development experience is a plus

Experience with Swagger for API documentation is a plus

Experience with web service APIs needed

Experience with:

Gap Analysis

Research

Data gathering and Analysis

Process Modeling

Technical Integrations

Technical Documentation

Proven ability to take large abstract programs, facilitate healthy conversation to better define goals, and translate those goals into actionable, digestible, projects and/or milestones

Ability to analyze and document complex business processes

Experience interacting with senior leadership and developers alike

Self-motivated; ability to perform duties with limited oversight

Strong organizational skills and ability to handle multiple tasks

Excellent analytical problem solving, writing and verbal skills
Why work at uShip?
Who says work can't be fun? Not us. Not only is uShip the world's largest online shipping market place, we've also got a few tricks up our sleeves to make sure our employees want to come to work every day. We know that shipping doesn't always sound that amazing on paper, so we though a little Q&A session would help you realize you WANT to join the online shipping revolution:
Q: Can I get 100% paid employee medical/dental/life insurance?  A: Done!
Q: What about 401(k) matching?  A: Yep!  And no vesting required!
Q: How about ability to acquire pre-IPO stock options?  A: Your wish is our command!
Q: I want companywide team building events.  A: Look no further!
Q: What about free breakfast and lunch?   A: Not only do you get that, we'll 1 up you. How about having that food cooked for you by our in-house chef?
Q: Can I bring my dog to work?  A: You bet!
Q: How about the ability for senior mentorship, accessibility to the executive team, and cross-departmental projects?  A: Check! Check!! and CHECK!!!
Read Full Job Description