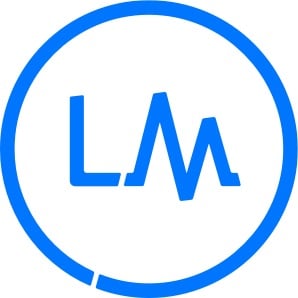 Technical Support Engineer
About Us:
LogicMonitor is empowering tomorrow's IT today through our SaaS based monitoring platform. 
We love going to work and think you should too. We hold our company culture near and dear – it represents an intermix between passion for rock star work output and passion for an active, healthy life centered around family and friends. LogicMonitor represents community, collaboration and camaraderie.
Location, location, location. You'll be working in Austin where our walls are bright, snacks are plentiful, as are the opportunities to do fun things. Our offices are sprinkled around the globe, too, with our headquarters in Santa Barbara, CA and offices in London, Singapore, and in booming Chengdu, China. Right now, LogicMonitor is the place to be!!
What You'll Do:
The Technical Support Engineer (TSE) is the front-line tech support contact for LogicMonitor product users and a key contributor in the LM customer experience. As the primary interface on incoming client support issues, you will log and own incoming support tickets from receipt to 100% resolution. You will also contribute to the product experience through resolving customer problems, educating users on LM functionality, building the documentation library and online resources, contributing via virtual teams with feature development and user experience, and developing datasources to provide new and improved product functionality.
If you have that unique combination of customer services skills and a tech background (or even a genuine interest in technology and an aptitude to learn), this is likely the ideal career opportunity for you. Without a doubt, the Technical Support Engineer position is a pathway to expansion of your technical skills and knowledge – and that means preparing you for future roles within our fast-growing company as well as future career endeavors. 
Here's a closer look at your duties in this key role:
"Frontline" support for all incoming client issues – handle support chat, incoming emails and phone support.
Serve as liaison between client and internal development for all escalated product related issues, including product enhancements, bug resolution and overall product education.
Update/create documentation for public-facing articles.
Support testing and deployment of internal system tools.
Receive and enter custom or new datasource development requests to the datasource queue.
Suggest ideas to scale support, to reduce incidents, increase self service, and reduce engineering involvement while increasing satisfaction.
Share customer feedback and case studies with Marketing, as appropriate.
Provide input on product refinements and additions.
Create content to be utilized for Support Knowledge Base.
What You'll Need:
Bachelors Degree, or equivalent experience.
Experience in technical support, field engineering, or systems administration.
Experience in Linux/Windows/Network administration and operations desirable.
Experience with monitoring solutions and/or associated protocols (WMI, SNMP, JDBC, HTTP, etc.)
Basic understanding of scripting and ability to write basic scripts.
Understanding and/or experience with cloud platforms and services: Amazon Web Services, Microsoft Azure, etc.
Willing to work shifted days (Tuesday - Saturday; Sunday -Thursday).
About You:

Able to produce significant output with minimal wasted effort.
Acts without being told what to do. Find answers to problems independently. Bring new ideas to the table.
Able to handle interruptions, changing priorities and multiple tasks in calm and professional manner.
Plans, organizes, schedules in efficient manner. Focuses on key priorities.
Able to structure and process qualitative data and draw insightful conclusions.
Demonstrates tenacity and willingness to go the distance for resolution.
Works well within a group environment. 
Represents LogicMonitor at all times in a knowledgeable and professional manner.
Has the "support gene" with strong desire to help, listens well, and is a good communicator.
Contact Us:
If you want to be considered for this great opportunity send us a resume and cover letter explaining to us why you are the best candidate we could ever find and how you fit against the qualifications and requirements described above. 
 And, we're not kidding about needing a cover letter! We need to hear your voice, your perspective on why this career opportunity is a good match for you. We are passionate about finding the right individual for each and every positions, so thanks for taking the extra time to convey your message.
Read Full Job Description