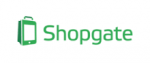 Shopgate was designed for retailers of all sizes to create, maintain and optimize exceptional mobile shopping experiences. Shopgate offers everything online retailers need to be successful in mobile. Our leading software-as-a-service (SaaS) enables online stores to easily create, maintain and optimize native apps and mobile websites.

VP of Strategic Partnerships and Business Development
at Shopgate
Your Mission
The VP of Strategic Partnerships and Business Development will collaborate with our marketing and sales teams to build a thriving partner and merchant ecosystem for the Shopgate brand. This role is ideal for a proactive, strategy-focused individual who's energized by the opportunity to forge alliances with like-minded teams and organizations looking to help transform the way people shop online. As the VP of Strategic Partnerships and Business Development, you'll identify, execute, manage and maintain a variety of business development and partnership opportunities.


What You'll Do on a Daily Basis
Develop and execute the company's business development roadmap, creating new funnels and growing revenue, while ensuring sound alignment with our long-term vision, mission and strategy
Forge new strategic partnerships (and nurture existing ones) between Shopgate and technology and channel partners
Identify, analyze and develop new business opportunities in the mobile commerce market
Ensure partnerships are executed successfully from start to finish; from signing agreements, fully onboarding new partners and driving business
Build out a high-performing team; define individual business development and strategic partnership functions at Shopgate
Act as a thought leader while collaborating with members from each of sales, marketing and customer success teams to further bolster the value of each partnership opportunity
Collaborate with the product team on product requirements needed to drive strategic partnerships
Contribute beyond your function as a key member of the Shopgate leadership team
Travel up to 50% of the time to meet with current and prospective partners
The Right Fit
Highly motivated, persuasive, people-oriented, and success-driven personality
Proven track record of 8+ years in strategic partnerships and business development in the e-commerce, e-payment or m-commerce services market
Excellent management skills and a track record of building high-performing, agile teams
Experience owning and managing complex, multinational partnerships
Experience negotiating complex commercial challenges with partners
Excellent communication skills across the board, with a distinct ability to inspire, motivate, influence, and build trusting relationships with others
Advanced critical thinking, problem solving and analytical instincts, with impeccable business judgment
Comfortable structuring and driving analysis to identify, prioritize, and solve complex business problems
Startup spirit, including a high tolerance for ambiguity, a penchant for experimentation, and a bias towards action
Company Reviews
Every day there are new problems to be solved and new and exciting ideas to explore. The challenges I encounter day to day, as well as overcoming them with my stellar team, gets me up in the morning.

Charles Katalenas
Market Research Team Lead
at Shopgate
As far as perks and benefits, we have GREAT medical benefits, Gold's Gym, Luxe, commission, company outings, food and well…Having the optional beers available isn't too shabby either.

Jenna Hackathorn
Market Research Analyst
at Shopgate
Find more startup and tech jobs in Austin